Post Secondary School
The Post Secondary School Programme
Dhirubhai Ambani International School is accredited with the International Baccalaureate to deliver the Diploma Programme to students in Classes XI and XII.
The International Baccalaureate
Diploma Programme.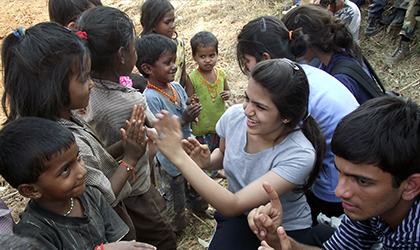 The IB Diploma Programme, administered by the International Baccalaureate Organisation, Geneva, is a demanding two-year programme that incorporates elements of several national systems. It combines the specialisation required by some and the breadth preferred by others. This programme has an enviable reputation for academic rigour and places strong emphasis on critical thinking and intercultural understanding. Perhaps the most distinguishing feature of the IB Diploma is that it fosters the spirit of learning through questioning and discovery - the finding out of the 'why', not just the learning of 'what'.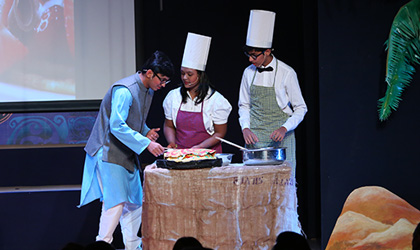 The IB Diploma is considered one of the best-balanced and most challenging pre-university courses in the world. A student must elect to study six subject areas and undertake a course in the Theory of Knowledge. This is an inter-disciplinary programme designed to stimulate critical reflection on knowledge and on experience gained both inside the Classroom and outside. The Extended Essay is another unique feature of the IBDP; students undertake original research on a topic of special interest and write a thesis of no more than 4,000 words. The 'Creativity, Action and Service' (CAS) programme plays a crucial part in the development of well-rounded, thoughtfully aware and caring young people.
Leading universities throughout the world recognise the IB Diploma for admission to undergraduate programmes.
The school time is as under
IB Diploma Programme (Classes XI-XII)
On Mondays, Wednesdays and Thursdays
8:15 a.m. to 3:00 p.m.
On Tuesdays and Fridays
8:15 a.m. to 4:00 p.m.
The time schedule has taken into account the activities under the CAS (Creativity, Action, Service) programme on Tuesdays and Fridays.