Class 8A Celebrates Basant Panchami
India is a country steeped in traditions, festivals, myths and legends that are woven into the tapestry of life. Every festival is symbolic of existence itself and imparts hope and a message to all.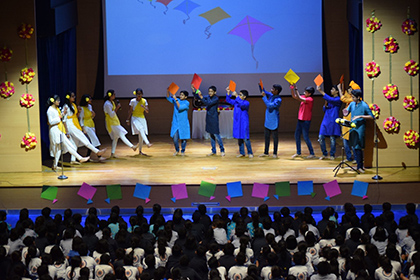 Basant Panchami is the harbinger of Spring, a festival that symbolizes new birth. Intertwined in its origins, is the myth of Goddess Sarasvati: The Goddess of wisdom, art and culture.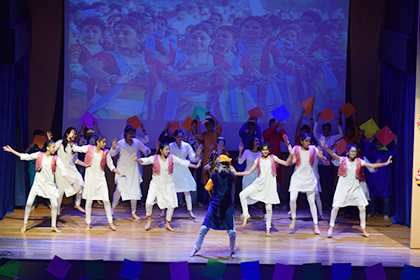 Celebrations are a time to bond, irrespective of religion, race, colour, language and culture. Festivals unite us, so that we remain one and never discriminate on the basis of age, religion or language. Community celebrations foster a sense of belonging and oneness.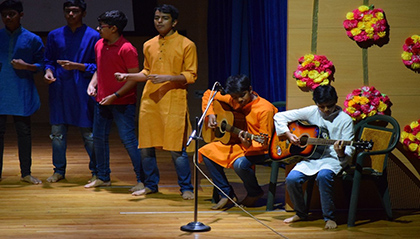 Class 8 A delivered a powerful message through a short performance, including songs and dances, to celebrate the spirit of 'Basant'- Spring.