Rekindling Patriotism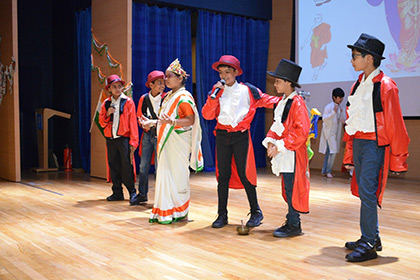 As India marked its 73rd Independence Day, Class 4 A and B, hosted a whole-school assembly with unprecedented patriotic fervor. Class 4 showcased a skit, to rekindle the latent spirit of nationalism.
The narrators introduced the audience to a classroom of modern day students, who lack this spirit and have taken our independence for granted. The teacher in the skit, decides to take a backseat and asks the students to research on India's struggle for freedom, on their own. The students are amazed and moved, when they come across some vivid videos in the process and there is a transformation of outlook and attitude.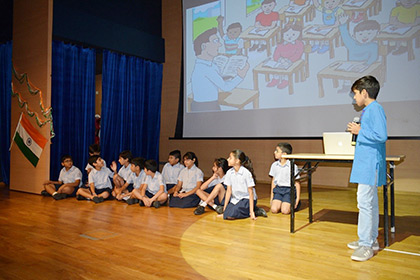 Through the skit, some of our freedom fighters revisited DAIS and appealed to the young audience, to consider the sacrifices made by scores of Indians for this independence, and not to divide the country on the basis of religion.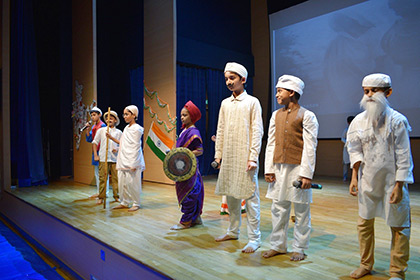 The performance ended with a patriotic song and dance, which awakened everyone's feelings towards our motherland, which was visible on the innocent faces of the budding citizens of tomorrow.