Cultures of Round Square
Four DAIS students from Grade 7 were presented with the golden opportunity to participate in a virtual conference hosted by Gut Wanberg, Germany, on the 20th of May, 2021. The conference themed "Cultures of Round Square '' was truly an eye-opening experience for all the first-time delegates. The perspective of 'Many Cultures - One World' was reiterated by highlighting the significance of unity, diversity, and cultures creating dimensions of the world. The delegates learned the significance of celebrating the human spirit, integrated via global cultures.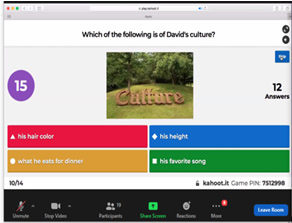 The delegates had several opportunities to broaden their horizons, acquire a healthy perspective and develop a deep vision about culture that could modify their current rigid lives. They redefined the term 'global citizenship' by understanding that there is 'right or wrong' culture. The conference reinforced the delegates' positions as global citizens, optimized their thoughts, and altered their mindsets to accept the diversity around them. Delegates first attended a pre-conference meet on the 17th of May, where students from all over the world connected with each other through fun icebreakers, an interactive Kahoot and meaningful conversations to share ideas and opinions about their respective cultures and values.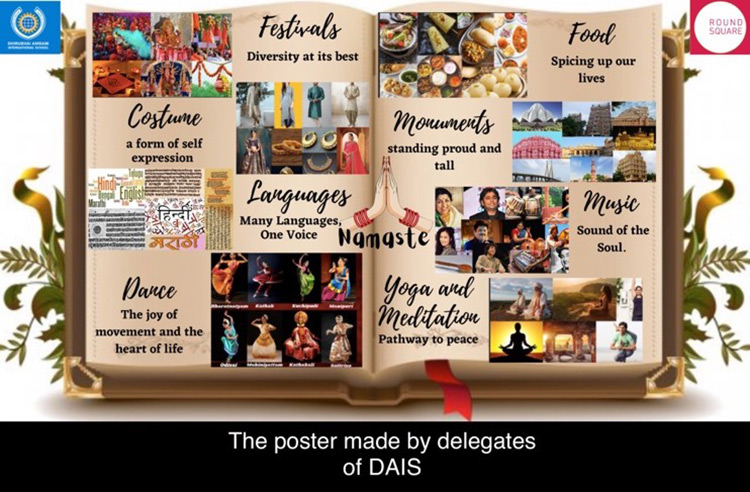 The main conference was far better than one could possibly anticipate. It enabled the delegates to connect easily with one another, conveying the true meaning of Internationalism - an important IDEAL of Round Square. The conference began with the delegates entering their baraza groups. Here, they revisited and discussed the posters every school had designed to share unique facts about their cultures. This activity was particularly insightful as it yielded an important takeaway for all delegates: though our cultures and values are different, they share several similarities, making us truly global citizens.
The delegates were engaged with a keynote speech by Ms. Gill Woodman. Her session focused on an important learning - 'What comprises culture?'. Her presentation on culture lent a new dimension to the topic as she shared several examples of differing cultures across the globe. "Culture is a cocktail of rules", she said. While exploring a new place, a person carries a part of its culture along with them. She addressed the facets of culture, its norms and how every individual understands their own inherited culture. She concluded her remarkable speech with an emphasis on the need to celebrate diversity by appreciating different cultures worldwide.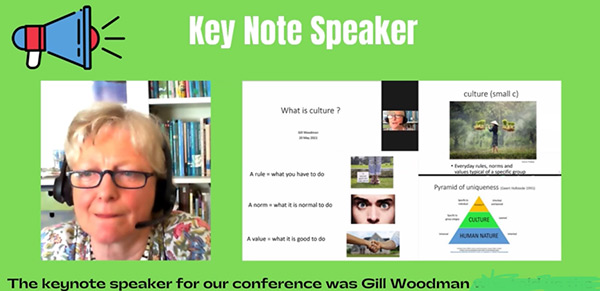 In the baraza groups, the delegates exchanged notes on the keynote speech and shared some insights about each other's lives. They also collaborated to invent an innovative form of greeting combining different greeting styles used in different cultures. Amid a lot of smiles and laughter, every baraza group crafted their greetings with a handful of interesting emojis depicting positive emotions shared in the main meeting. The enthusiastic delegates collaborated to recreate a new greeting symbol with inputs from every baraza group. Rehearsing the sequence of actions to be followed for the final greeting helped unite all the delegates, spreading an aura of happiness, hope and unity.
This conference was truly a life-changing experience. Words are simply inadequate to express the positive change called upon by the event and giving true meaning to the phrase "Diversity is the power that brings happiness".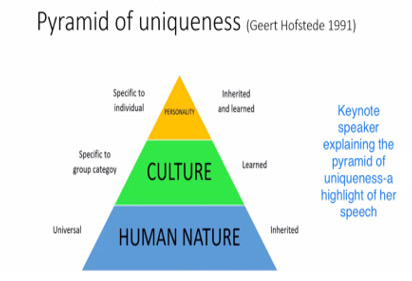 Our Reflections:
Sanaa Malesra: This experience was truly enlightening and unreal for me, as I got the opportunity to connect and interact with several delegates belonging to varying countries. I attained abundant knowledge concerning various cultures and learned that despite belonging to various cultures surprisingly we were all similar.
Akkshita Keswani: The conference was a truly wonderful and momentous event. The keynote speaker for our conference was Ms. Gill Woodman, a widely travelled and astounding person at heart. The conference expanded my cultural knowledge to a great extent.
Alisha Patil: This conference was truly eye-opening and intriguing for me. It taught me the different nuances of culture and diversity and what these truly mean for people across the globe. This enhanced my cultural knowledge and completely changed my perspective.
Uma Shukla: One knows about one's own culture but this process reminded me how diverse and nuanced it is and told me that the world has so many more cultures to explore! I had loads of fun meeting new delegates and working together with my capable co delegates Alisha, Sana and Akkishta!
DAIS Student Delegates
Alisha Patil, Akkshita Keswani Sanaa Malesra and Uma Shukla
DAIS Teacher Delegates
Ms. Pratima Sridhar