Paarth Ambani has helped team India to secure the 5th place in the 2022 WSF World Junior Squash Championships
Parth Ambani IBDP Year 12 helped team India secure the 5th place in the world at the recently concluded World Junior Team Squash Championship held in Nancy , France.
In the group stage India topped the pool winning all the matches.
Parth defeated: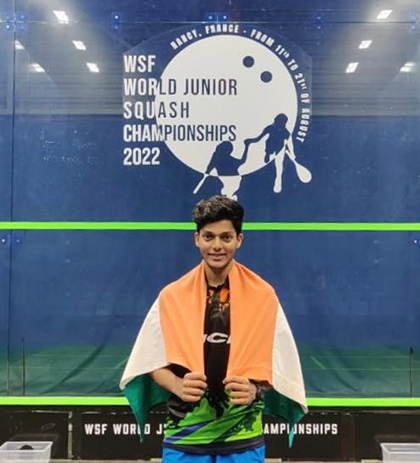 Oliver Hunter of Scotland - 3 - 0
Jack O Flynn of Ireland - 3 - 1
Luke James Jacobi of South Africa - 3 - 0
He didn't play in the Quaterfinals as India lost the first two matches.
In the 5 to 8 play OFF's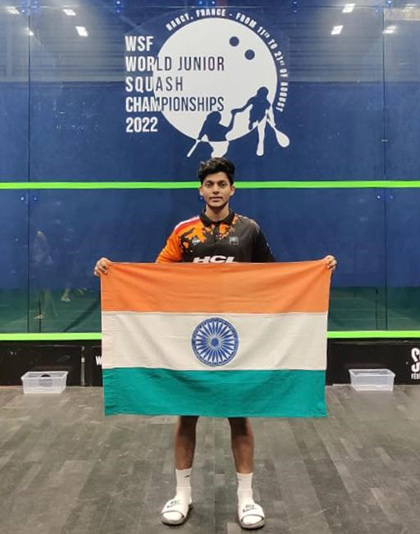 Parth defeated:
Zane Patel of USA - 3 - 1
Samuel Gerrits of Nederland - 3 - 0
Paarth made DAIS proud by leading India to the 5th place at the Junior World Squash Championships.