College Counselling
A DAIS education equips students to explore experiential, engaging and invigorating experiences from anywhere in the world. Whichever option students decide on for their tertiary education, be it an undergraduate degree, a co-op programme, gap year or employment, even the choice to climb the Himalayas, the Careers and College Counselling Department supports their every decision and journey.
Starting in grades IX & X with assessments, subject choice guidance for the IB Diploma, career exploration and shadow-work opportunities, right through to the end of Class XII when students finalize their post-secondary school pathways, the Careers and College Counselling Department will provide support and advice, where ever needed, to make the journey as smooth and stress free as possible.
Students and parents have access to a comprehensive online career and college exploration tool through the Cialfo platform. This houses 16 years of DAIS' historical data that can be accessed effectively. Students and parents are able to find best-fit colleges from various countries, application requirements, gauge admission possibilities based on profile and keep track of critical dates, tasks and progress milestones.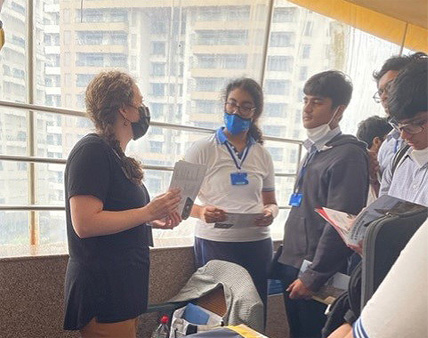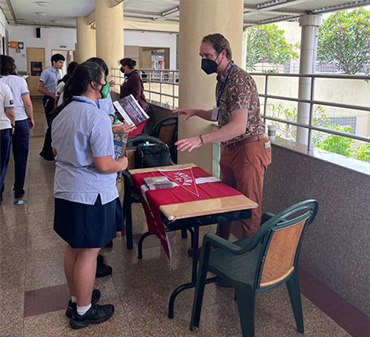 Tools such as the Scattergrams allow students to map themselves to a university's admissions decisions in a quick and understandable way. The graph plots past statistics against each student's academic records. There are assessments too on the platform that have suggested career clusters as a part of their result, such as 'Do What You Are'. Coupled with college visits and seminars at our campus, students are empowered to make conscientious choices.
Through Cialfo and other online resources, the department helps students explore and navigate their choices through countries, colleges and courses. Additionally, alumni, university professors and guest presenters are made available to address students about a range of topics including admission essay writing, college interviews and college life.
If further studies are part of a student's plan then they will find that universities, locally and internationally, are eager to receive applications from our students. DAIS alumni pursue their studies in a host of countries including India, USA, UK, Canada, Singapore, Hong Kong, Germany, UAE and various parts of Europe. Throughout Classes IX to XII students have the opportunity to meet with hundreds of college admissions officers from institutions across the globe who will explain, in detail, the exciting possibilities available at their institutions. Another important facet of the process is financial assistance. Families convey early on in the process what their budgets are and country and university selections are done on the basis of that.
No matter what future pathway a student chooses, the Career and College Counselling Department aims to help students begin their journey with confidence and the knowledge that a DAIS education is a strong and fundamental beginning to a world of wonderful possibilities!