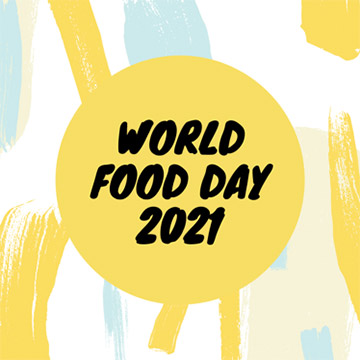 As part of a DAIS Round Square initiative, from the 1st to the 20th of October, a group of 11th grade students visited classes across various grades to hold enriching discussions and presentations in celebration of World Food Day - an international event celebrated every year on 16 October to commemorate the founding of the United Nations Food and Agriculture Organization in 1945. It aims to raise awareness on the issues of world hunger and healthy eating habits for all.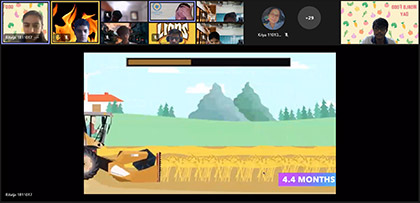 That is exactly what our students achieved. Engaging students right from UKG to Grade 10 with a blend of videos, activities, quizzes, games, stories and introspective questions and discussions, the team managed to touch upon prevalent issues like food wastage in homes, the journey of food from the farm to the fork, and stress upon the effort and time that goes behind preparing a meal and the significance of not wasting it. Students were encouraged to adopt healthy eating practices and take it upon themselves to reduce food wastage in their homes and spread the message to their friends and family.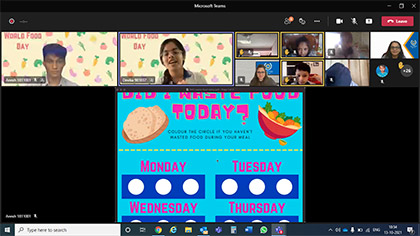 The process behind the initiative had begun in mid-September, when the team of student volunteers started working diligently to craft session plans designed specifically to cater to each school-level that they would be interacting with. The questions asked, the issues addressed or even the tone of the speakers were modified to adapt to their audience, but the core message remained the same - In today's world, sadly, food is a necessity and yet also a privilege. Don't waste it. Students also elaborated on ways to reduce food wastage in our homes and school and deal with leftovers in a healthy and effective manner, ensuring none are wasted.
The responses received from the teachers and students were exemplary. Student volunteers were amazed at the sensitivity and reflective nature of the responses contributing to the discussion. Some very creative and practical solutions were offered to reduce food wastage on personal and institutional levels. Taking smaller, manageable portions of food, packaging leftovers from restaurants, giving away excess food to helpers, feeding animals such as stray dogs, and consciously finishing all the food on one's plate were among some of the interesting strategies brought up by the student community.
Overall, with the guidance and support of Heads and class teachers across all sections of the school as well as the Round Square teachers Ms. Manisha Nanda and Ms. Pratima Sridhar, the student volunteers were able to engage and educate our students in an enjoyable manner. The celebrations for World Food Day might have lasted only for a little over 2 weeks, but the impact that they have made is sure to remain with the students of our school for a long time.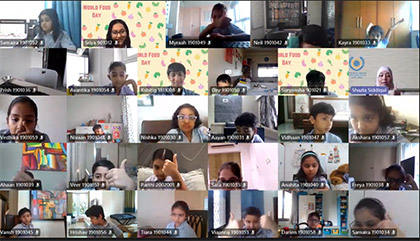 "It was so rewarding and inspiring to see the enthusiasm and sensitivity with which the entire student body participated in the sessions conducted. Students were so honest and reflective about why food wastage continues to be a problem, and came up with some really creative but practical strategies for ensuring it doesn't get wasted. I'm extremely grateful to have had the opportunity to help organize this event!" - Devika Kothari, Student Volunteer, Grade 11
"Participating in this campaign of raising awareness about food wastage on the occasion of World Food Day not only allowed me to interact with students across grades but also learn in depth about food production. By engaging in candid conversations with the entire student body, we were able to reflect upon our eating habits and introspect how we can contribute to reducing the global food wastage. The energy and enthusiasm that we received from students in these sessions was awe-inspiring and gratifying. Everyone participated in discussions about how we are wasting food and how we can help mitigate the problem. The synergy resulting from myriad passionate minds was unimaginable! By comprehending that small steps lead to big changes, we were able to come up with such solutions as taking only as much food as is required on the plate, not being extremely picky about food, and donating food to the needy. I shall be ever-beholden for having had the opportunity to organise this event." - Ruchika Bhuyan, Student Volunteer, Grade 11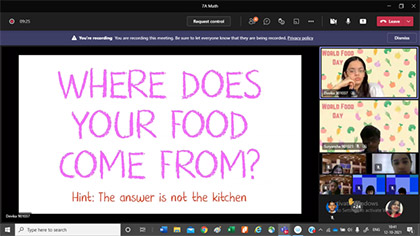 Click here to view video on World Food Day, compiled by students.
Student Volunteers - Annsh Navle, Devika Kothari, Kshitig Seth, Ritvija Dalmia, Ruchika Bhuyan, Sriya Bodapati and Suryansha Sheth
Teachers – Ms. Manisha Nanda and Ms. Pratima Sridhar