RS Postcard
'Postcard' from Stithians Girls - Uniform
On 15th September 2021, 5 delegates from DAIS represented the school at an Round Square postcard hosted by St. Stithian's Girl's College based in South Africa. 65 students from countries including India, Colombia, Pakistan, Peru, Australia and the United States attended the postcard themed "uniform or not?". DAIS was represented by Aisha Patel, Arishta Goel, Bhavesh Agarwal, Diya Hebbar and Prajna Wankawalla from IBDP grade 11 along with Ms.Manisha Nanda. The event started off with an introduction of the host school which was given by its students- Jordan, Jyothika and Tashmika. Following this was an oration by the head girl of St. Stithian's college- Rachel Mutambara who shared her opinions on uniforms today and gave a brief overview of the purpose of this postcard.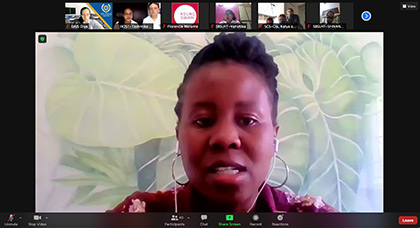 Soon afterward, an interactive panel discussion took place where delegates were free to voice their opinions and share their experiences in the main meeting. This was followed by a question-answer session where Nkosi Mnazana addressed a series of questions pertaining to the relevance of uniforms and the pros and cons of them were also briefly discussed.
Detailed discussions on various topics such as colonization of uniforms and the symbolism of uniforms then took place. Delegates also talked about the effect of economic stratification and societal divisions on school uniforms.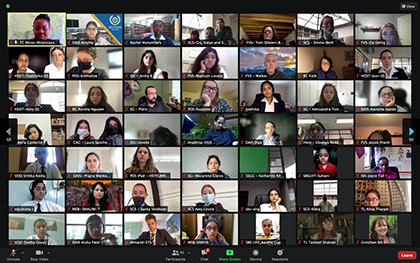 All the delegates were then split into break-out rooms for their baraza sessions. These groups consisted of around 12 delegates and discussions were moderated by students from the host school. The baraza session began with an icebreaker wherein each delegate was asked to give an introduction of themselves along with a short description of uniforms at their schools and their views on the same. Various aspects such as uniform dynamics in an all-boys school, hair policies for girls and ideal uniforms were discussed. The interconnection of uniforms with identity, individuality and freedom were also pondered upon. The delegates were then moved back to the main meeting where key take-aways were discussed before the event came to an end.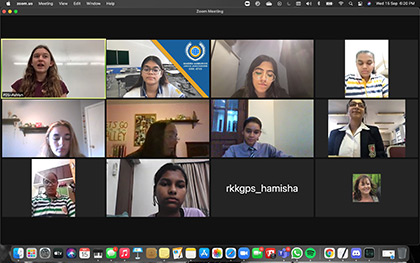 Participating DAIS students also reflected that this postcard allowed them to re-evaluate their stance on uniforms and contemplate whether uniforms invoked a sense of unity or suppressed individuality.
In conclusion, the event provided an insightful understanding of individual, cultural, historical and demographic influences on uniforms.