Round Square Primary : Pledge for an Anti-Pollution Diwali
The members of the Primary Round Square core pledged to make this Diwali a happy one for everyone around, by working towards an Anti-Pollution Diwali.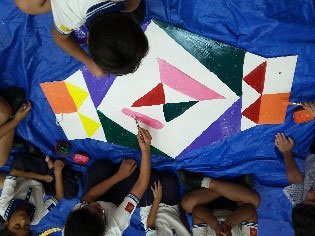 The students began with the ideation process thinking of the various causes of pollution during Diwali and its causes. They worked out alternatives to these causes like:

Light lamps instead of burning crackers
Donate old toys and usable stationery items to the under- privileged
Buy small packets of 'mithai' and distribute them to the orphanages, old age homes, their own maids' and drivers' families
Pledge to communicate this message to their friends and family. Put up posters and notices in their society to spread awareness
Each one plant a sapling and nurture it.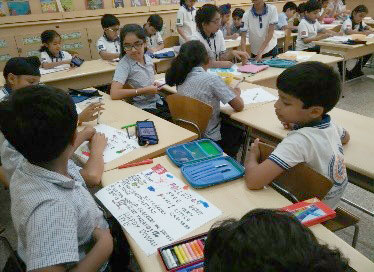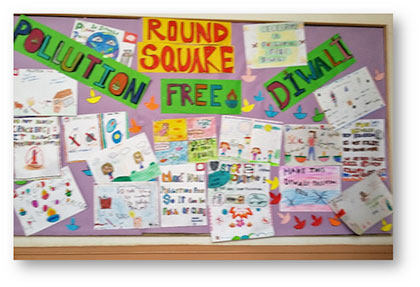 Students also made posters depicting these ideas. These were put up on the Round Square board for everyone to see.

Lantern up at the Atrium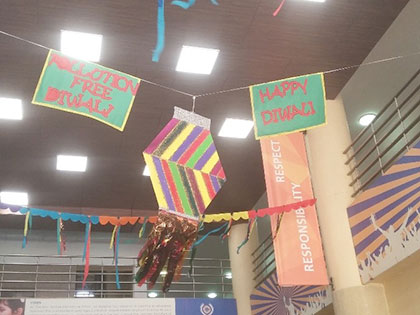 To spread this message of happiness children designed and decorated a giant lantern and put it up in the school atrium along with the anti-pollution message.
Happy Diwali to one and all!