FUN and FITNESS Forever
The morning of 11th September, 2018, was one of surprise and awe for the little ones of the school.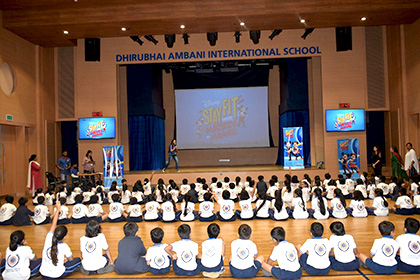 To propagate the idea that 'Staying Fit can be Fun' amongst kids, the Primary school organized a morning of song and dance for the students of Class 1 to Class 4. The sole purpose of the workshop was to encourage kids to participate in a refreshing activity that is both HEALTHY and FUN!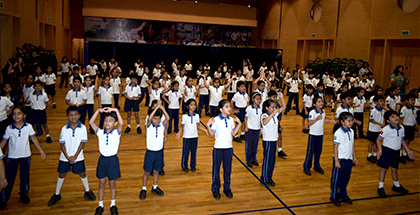 'The Walt Disney Company - India' believes in filling the lives of kids with fitness and health through the magic of dance. Who better to do this with, than with Mickey and Minnie? The two cartoon characters led this 'Stay Fit' activity, by teaching children various fun-filled, easy to follow dance steps, accompanied by a brief talk on the importance of staying healthy. The students followed a 'dance-along' Mickey and Minnie video, demonstrating the specially choreographed dance routine on an AV. The children watched, followed and performed with their Disney friends.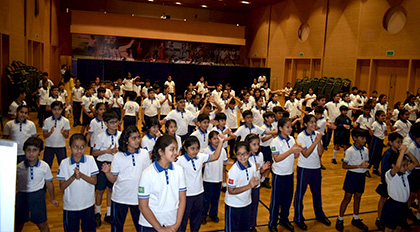 The event was conducted and led by the Disney Channel, in collaboration with Half Ticket Entertainment. It was an invigorating and fun-filled session; the perfect way to start the day!