INFORMATION & COMMUNICATION TECHNOLOGY IN THE CLASSROOM
Dhirubhai Ambani International School integrates information and communication technology into the curriculum and implements best practices in 21st Century Learning. The school's computer and communication network provides state-of-the-art computing facilities and broadband Internet connectivity. Apart from full-fledged Computer Labs, the Learning Centre also has computing facility to assist students in projects and research assignments. As a leading international school in Mumbai, we support continuous inquiry and foster collaboration. We bring the latest advancements to keep their levels of information literacy always elevated. Integrating technology into education helps our students develop critical thinking skills and manage complexity.
Devices and connections
Total Number of Computers: 459 PCs (235 Desktops; 7 MAC Desktops for the Art Room; 217 Laptops)
Total Number of iPads: 37 (Apple iPads are utilized by educators to leverage the inherent mobility of tablets to share content and engage their students in ways that might be more challenging with traditional computers)
Total Number of Graphics Tablets: 70 (Devices that allow drawing by hand, capturing an image in digital form; with images displayed on a connected computer and shared. Graphics tablets provide natural drawing with a pen/pencil type of device to enhance teaching and learning)
Total Number of Servers: 13 (13 servers on campus, with a dynamically allocated number of servers in the cloud)
High-speed Network: Uses a 1Gbps LAN. Covers all instructional spaces, administration office, library, and other infrastructure
Wireless Access: The 802.11n wireless access standard ensures superior performance, reliability, and predictability. The modernized network offers up to six times more performance than legacy 802.11a/b/g networks. It supports total mobility of multimedia and learning-critical applications across the whole campus.
Internet: High-speed 1Gbps Fiber links for the internet. One single ISP provide the point-to-point links
User Policies: Responsible Use and Network Use Policies provide students and staff with the guidelines for the use of technology systems in the school.
Student Management System - We use a customized server-based integrated student information and management system for student admissions, student attendance, student reporting, and preparing middle and high school course schedules
Web Page - The school has an informative website that is user-friendly and content-rich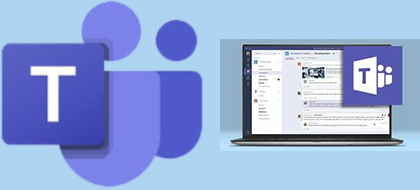 Microsoft Teams – Learning Management System (LMS):
A dynamic platform enabling lectures, discussions that scale from one-on-one chat to larger group conversation, assignments, and a Class Notebook.
Microsoft Teams works from any modern web browser via https://teams.microsoft.com and there are native Microsoft Teams apps for smartphones, tablets, Linux, Macintosh, and Windows devices. It is highly recommended that students have access to a secondary device such as a smartphone with Microsoft Teams installed; the smartphone is a wonderful backup device to utilize in case of technical problems with the primary device (laptop).
Using Microsoft Teams students join and participate in online virtual calls to facilitate learning. All online classes are recorded to provide easy access for students to review to learn at their own pace.
Microsoft Teams allows easy sharing and collaboration of documents within the Office ecosystem. Students are easily able to find assignments, chat with their classmates, and send messages to their teachers. Microsoft Teams allows students to easily be aware of their scheduled class times and assignment due dates.
Microsoft Teams acts as the primary virtual school hub for DAIS. Teachers and students utilize Microsoft Teams as their familiar starting point for online teaching and learning.

Microsoft 365/Office 365:
Software to provide secure communication and collaboration between DAIS stakeholders. Familiar industry standard software such as Microsoft Word, Excel, Outlook, PowerPoint integrated with new Microsoft offerings such as Minecraft, Sway, and Teams. The Microsoft Office 365 offers platform agnostic delivery via the cloud. All stakeholders can access the entire Microsoft Suite via Office.com from any web enabled computing device.
DAIS – A Microsoft Showcase Incubator School 2020-21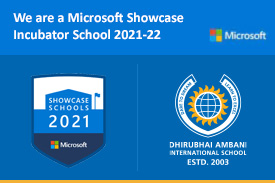 DAIS is delighted to join the Showcase School program and work with Microsoft on our education transformation journey. The Incubator path of the Microsoft Showcase School Program partners with like-minded leaders from around the world across a multi-year engagement to design, develop, and deliver positive impact in teaching and learning and students' future readiness. The program aims to bring leadership, learning, technology, and infrastructure together; building safe, secure, optimized, and efficient schools; providing personal, predictive learning that inspires and empowers students. DAIS is on a growth path to join the elite global group of Microsoft Showcase Schools while laying the foundation for education best practice which can inform schools around the world.
Adobe Creative Cloud:

DAIS has added Adobe Creative Cloud online license to focus further on creativity and innovation in the classroom. A collection of 20+ desktop and mobile apps and services for photography, design, video, web, UX and more will help students to transform their ideas to new places with Photoshop, draw and paint with Fresco, and design for 3D and AR and join the Adobe global creative community.
CIALFO - A SaaS (Software as a Service) based world class: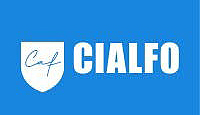 International Career Counseling and university placement software. CIALFO provides comprehensive support and guidance to students, families, and schools. It offers successful solutions to university choices and guidance on potential career opportunities.
ManageBAC - a SaaS (Software as a Service) based world class IB software for students: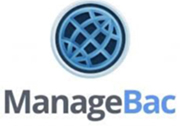 A leading online learning platform for IB world schools enabling efficient curriculum planning, assessment, and reporting, while eliminating paperwork and enhancing communication to parents and students. It provides an efficient alternative to paper forms and effectively supports the implementation and management of the IB programme.
Turnitin:

Turnitin is an Internet-based plagiarism detection service which is a subsidiary of Advance. DAIS has license to use the software as a service (SaaS) website, which checks submitted documents against its database and the content of other websites with the aim of identifying plagiarism. Results can identify similarities with existing sources and can also be used in formative assessment to help students learn to avoid plagiarism and improve their writing. Students are required to submit work to Turnitin as a requirement of taking a certain course or class.
Destiny: DAIS uses Destiny as its library management system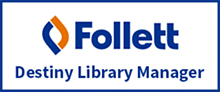 Encompassing cataloging, circulation, inventory, and public access catalog capabilities. The database allows us to track patrons, titles, usage data, and collection development to optimize our services for students, teachers, and families in the most cost-effective manner possible. Through Destiny Discover students have access to all our print and digital resources, including eBooks, audiobooks, and interactive books, as well as free and paid subscription databases. Convenient access is provided through any web browser and free mobile apps that support BYOD (bring-your-own-device) and 1:1 initiative
Learning Center (Library) Digital Resources: Number of resources: 37,628 books, 35 Magazines (titles) offering 1,612 issues, 1605 multimedia resources, and numerous online subscriptions/databases.