ICT In the Classroom
VIRTUAL SCHOOL On the Microsoft Teams platform
Click Here
Microsoft Innovative Educator Expert (MIEE)
INFORMATION & COMMUNICATION TECHNOLOGY IN THE CLASSROOM
Dhirubhai Ambani International School integrates technology into the curriculum and implements 21st Century Learning best practices. The school provides state-of-the-art computing facilities and implements the fastest fiber Internet connectivity to cater to the needs of a technology-enhanced school.
As the leading international school in Mumbai, we support continuous inquiry and foster collaboration bringing the latest advancements to keep information literacy always elevated. Integrating technology into education helps our students develop critical thinking skills and manage complexity.
The infrastructure allows for:
sourcing multiple platforms to engage learners

accessing multimodal ways of learning and showcasing understanding

making local and global connections
Technology in Numbers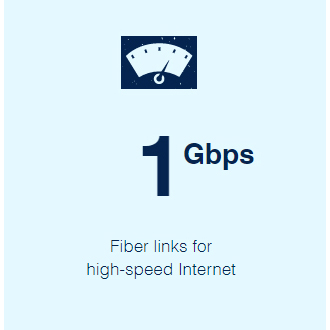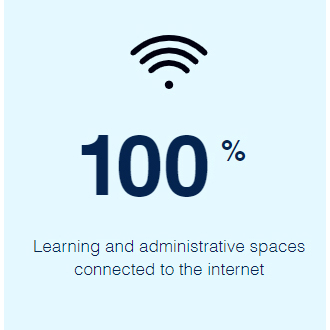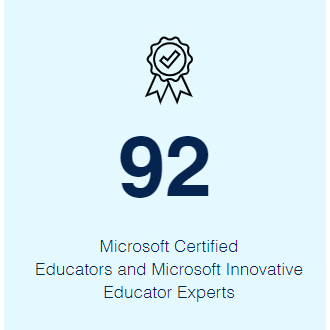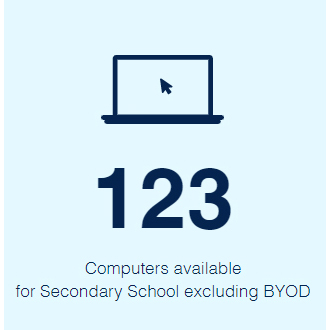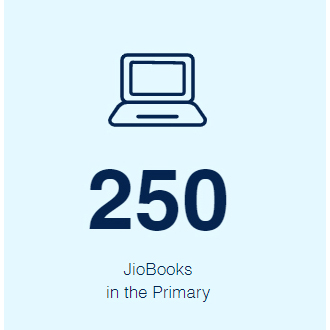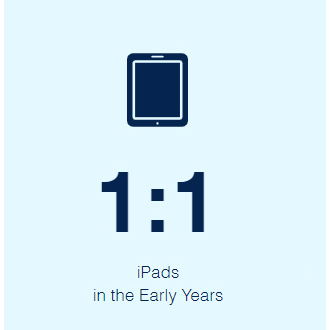 Microsoft Showcase School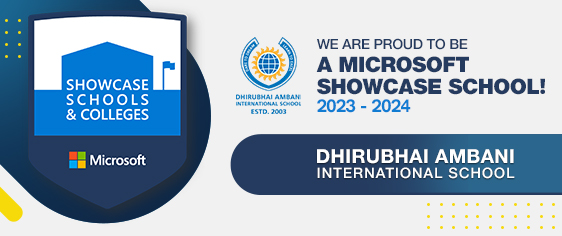 Dhirubhai Ambani International School has been recognised as a Microsoft Showcase School, thus joining a select league of schools for their vision and innovation in teaching, learning, and preparing students for the future.
Ever since we began our digital transformation journey in early 2020, training of our teachers has been our top priority. By now, DAIS educators have earned Microsoft Innovative Educator, Microsoft Innovative Educator Expert, and Adobe Creative Educator certifications. 40% of our educators are Microsoft Certified Educators.
The Microsoft Showcase School status comes with many benefits:
Share insights, best practices and connect with a global community of Microsoft Showcase Schools and educators.

Participate in Microsoft Tech for Good Challenge, a programme that signifies the innovative application of technology to real-world issues.

Receive digital transformation guidance from Microsoft and get access to their resources and the latest research.

Transform students' learning experiences to empower them to collaborate, grow, and succeed in their future careers.
We are sure that this milestone achievement for our school as a Microsoft Showcase School will inspire us to continue to innovate and drive whole school transformation.
1:1 Device Programme in the Early Years
Our 1:1 Device Programme in the Early Years helps encourage curiosity, exploration, and discovery in a safe and happy environment. Using these devices along with Toddle, children create learning journals that:
showcase their thinking

document the process of learning

support self and peer assessment
Technology in the Early Years contributes to a positive environment that develops:
literacy skills (language, digital, media, information, critical and design)

numeracy skills

problem-solving skills
Shared Device Programme in Primary:
With our shared device programme in Primary, we are able to personalise the learning experiences for all students. Learners build their skills in computational thinking using tools such as MakeCode, Scratch, and Minecraft. These devices provide students and educators with opportunities to:
participate and collaborate in and outside of the classroom

create structures and simulating environments

communicate understanding and concepts visually and creatively

develop computational thinking skills

learn and practice good digital citizenship skills​
BYOD in Middle School & High School
Bring Your Own Device (BYOD) creates new and exciting learning opportunities for our students. With BYOD:
content is accessible anytime, anywhere

collaboration is made easy

learning can be personalized to meet different learning needs

education can be interactive and even gamified

prepares learners to prioritize, manage, and regulate
BYOD makes it easier for our teaching and learning community to engage with Flipped Classrooms, Blended Learning, Hybrid or HyFlex Learning, Synchronous and Asynchronous Learning.
Microsoft Teams – Learning Management System (LMS):
A dynamic platform enabling lectures, discussions that scale from one-on-one chat to larger group conversation, assignments, and a Class Notebook.
Microsoft Teams works from any modern web browser via https://teams.microsoft.com and there are native Microsoft Teams apps for smartphones, tablets, Linux, Macintosh, and Windows devices. It is highly recommended that students have access to a secondary device such as a smartphone with Microsoft Teams installed; the smartphone is a wonderful backup device to utilize in case of technical problems with the primary device (laptop).
Using Microsoft Teams students join and participate in online virtual calls to facilitate learning. All online classes are recorded to provide easy access for students to review to learn at their own pace.
Microsoft Teams allows easy sharing and collaboration of documents within the Office ecosystem. Students are easily able to find assignments, chat with their classmates, and send messages to their teachers. Microsoft Teams allows students to easily be aware of their scheduled class times and assignment due dates.
Microsoft Teams acts as the primary virtual school hub for DAIS. Teachers and students utilize Microsoft Teams as their familiar starting point for online teaching and learning.
Microsoft 365/Office 365:

Software to provide secure communication and collaboration between DAIS stakeholders. Familiar industry standard software such as Microsoft Word, Excel, Outlook, PowerPoint integrated with new Microsoft offerings such as Minecraft, Sway, and Teams. The Microsoft Office 365 offers platform agnostic delivery via the cloud. All stakeholders can access the entire Microsoft Suite via Office.com from any web enabled computing device.
Adobe Creative Cloud: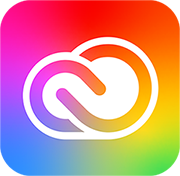 DAIS has added Adobe Creative Cloud online license to focus further on creativity and innovation in the classroom. A collection of 20+ desktop and mobile apps and services for photography, design, video, web, UX and more will help students to transform their ideas to new places with Photoshop, draw and paint with Fresco, and design for 3D and AR and join the Adobe global creative community.
CIALFO - A SaaS (Software as a Service) based world class: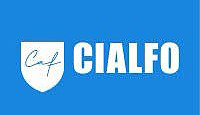 International Career Counseling and university placement software. CIALFO provides comprehensive support and guidance to students, families, and schools. It offers successful solutions to university choices and guidance on potential career opportunities.
ManageBAC - a SaaS (Software as a Service) based world class IB software for students: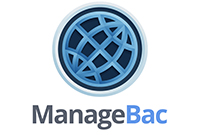 A leading online learning platform for IB world schools enabling efficient curriculum planning, assessment, and reporting, while eliminating paperwork and enhancing communication to parents and students. It provides an efficient alternative to paper forms and effectively supports the implementation and management of the IB programme.
Turnitin:

Turnitin is an Internet-based plagiarism detection service which is a subsidiary of Advance. DAIS has license to use the software as a service (SaaS) website, which checks submitted documents against its database and the content of other websites with the aim of identifying plagiarism. Results can identify similarities with existing sources and can also be used in formative assessment to help students learn to avoid plagiarism and improve their writing. Students are required to submit work to Turnitin as a requirement of taking a certain course or class.
Coding & Robotics
We believe that every student should have a basic understanding of computer programming and robotics as it develops 21st-century high-order thinking skills. Starting from our youngest learners all the way up to High School, our goals are to build skills in:
collaboration

problem-solving

computational thinking

creativity

resilience and perseverance
Digital Citizenship
Our Digital Citizenship programme aims to develop global-minded students/leaders with the ability to think critically, behave safely, and participate responsibly in the digital world. The programme has four domains:
Digital behavior, rights, and responsibilities
Digital wellbeing
Digital Safety
Digital Resources
Digital Creativity
We recognize creativity in students and nurture it with the goal of making every discipline creative. To support learning, we leverage the use of:
Book Creator

Canva

Prezi

Flip

Wakelet

Minecraft

Adobe Creative Cloud (Premier Rush, Photoshop, Animate, Dreamweaver)