THE INDO-Spanish EXCHANGE PROGRAMME
The Spanish Exchange Program started as a Spanish Educational and Cultural trip in 2011 with a group of 15 students. The main objective of this trip was to
Visit two International Schools and explore the possibilities of establishing an Exchange Program
Discover the culture and history, visit historical places and monuments of Spain
Spanish Language enrichment.

In March 2012, a group of 20 students and two teachers travelled again to Madrid and visited SEK Ciudalcampo International School Madrid. During their visit, the details of the exchange program were formalized and in November 2012, the Spanish Exchange Program started with the first delegation of students of the SEK School hosted by DAIS students. It has been 3 years since the introduction of the Spanish Exchange Program and it has been a huge success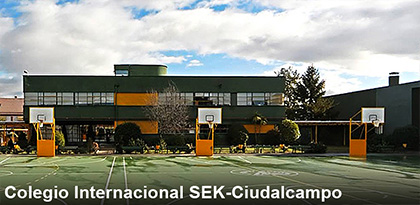 SEK Ciudalcampo International School
SEK Ciudalcampo is a Private fee paying school offering both the Spanish Baccalaureate and the International Baccalaureate. SEK is located on the outskirts of Madrid. SEK Ciudalcampo is part of a very popular Spanish group which is renowned in the education field and has many schools across Spain, other parts of Europe and South America.
The Exchange Program- Fast Facts
Total number of DAIS students who have been on the exchange trip: 68
This program was started and led by Nitika Gupta and 4 other teachers have accompanied her to Spain.
Accommodation: Our students are hosted by the SEK students.
Focus of the Exchange Program and the activities done
The main focus of the Spanish exchange program is fostering internationalism and giving an opportunity to the students to interact and communicate with Spanish students. The students are exposed to the language they are learning at school in an authentic environment and they are encouraged to communicate in Spanish. They learn about the culture and also reflect on their own culture.
Some of the activities conducted during the visit to Spain are: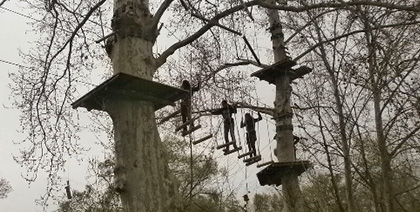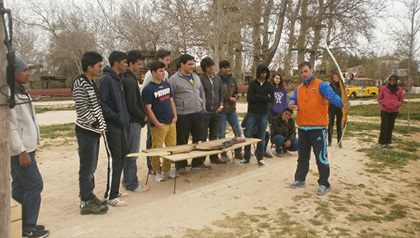 Cultural tour of Madrid
A visit to a smaller town near Madrid
Adventurous activities - ACTION component of CAS
Presentation on India
Cooking traditional Indian and Spanish meals
Sports
Attending classes
Participating in SEKMUN
Some of the activities conducted during the visit of the Spanish students to Mumbai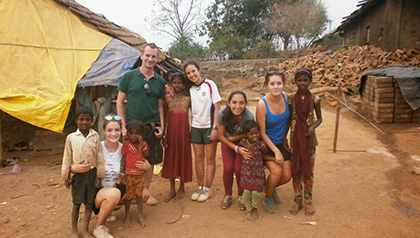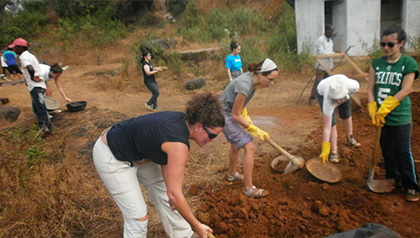 Participation in the DAIS Village Project – SERVICE component of CAS
Participating in DAIMUN
Attending classes
Sports
Cultural activities – dance/ music
Presentation on Spain
Cultural tour of Mumbai
Reflections
The four language skills of listening, reading, speaking and writing are fully explored hence benefitting the students academically.

The travel diary is a very good means to ensure that learning takes place in an organized and systematic manner.
The idea of every student being a guide helps make them responsible, more knowledgeable, builds self-confidence and brings joy to the process.
The interaction with Spanish students and schools is an excellent opportunity to build relationships and live the IB philosophy of Internationalism.
The IB learner profile is "lived" by all students during the Exchange Program and they benefit immensely from their stay in Madrid.
Hosting a Spanish student gives the Indian students an opportunity to showcase their culture and way of living.