Read-Aloud by 2A and 2B

A simple act of reading aloud to the children can work like a magic pill - a super multi-vitamin! It helps to improve the child's vocabulary, instil moral values and impart life-long lessons.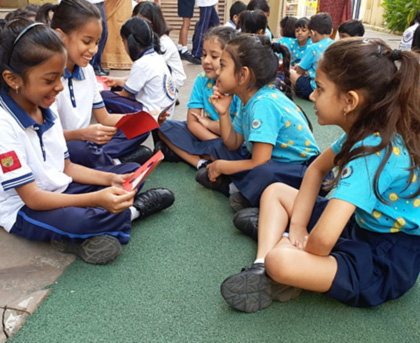 On the 2nd of December, the children of Class 2A and 2B, read out lovely stories penned by themselves to the children of Class 1, Upper KG and Lower KG. The stories were written and illustrated by the children themselves. The children enjoyed reading and listening to the stories.