Round Square Conference Bangalore
Sarala Birla Academy
After a one in a lifetime experience of this round square trip we cant possibly write it in only 200 words. It was like yesterday when we were at Sarala Birla Academy for the conference.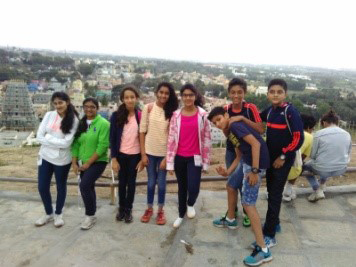 "The biggest adventure you can ever take is to live the life of your dreams." The Sarla Birla Academy Round Square Conference 2015 has had an everlasting impact on us, and taught us to dream, dare and discover. It has been a remarkable experience …every bit of it. It all began with the most awkward ice-breaking session, where we discovered that we were the youngest delegates, five years younger than the others. We stood together awkwardly, clutching each other's hands, too scared to open up and socialize with the other delegates. After half an hour, the ice breaking was finally over and we were allowed to go back to our dorm, they were well furnished and a feeling like home. The next day zumba was cancelled due to some reasons and we had continued on to the opening ceremony and art activities where faces were painted more than the canvas. We had the opening ceremony, where Mr. Deepak Shindey addressed us, inspiring us to dream passionately and discover our 'defining quality'. The opening ceremony was followed by the conference photograph and a fascinating art workshop. The day had a perfect ending with the delegate's dinner, where we interacted with people from other schools.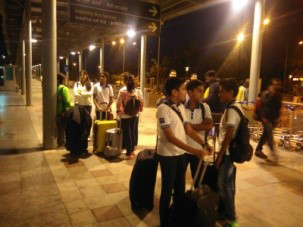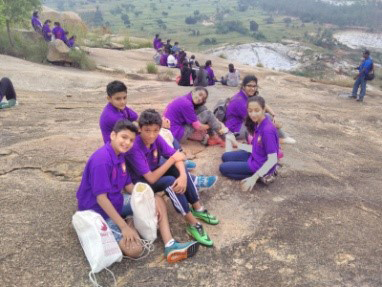 The next day was packed with adventure and team building activities and the highlight of the conference, the jam session Where everyone went wild for the school's own student Dj and it felt that they were no more controlled and danced till the teacher's stopped the music.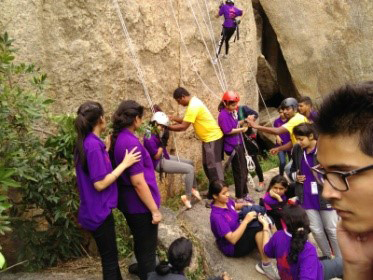 And then came the most dreaded day, the last day of our trip. It began with a treasure hunt around the humongous campus followed by the closing ceremony and cultural performances.
On the day of the closing ceremony we woke up at 7 am the next morning and had a course on aerobics. We then proceeded to the auditorium for the closing ceremony, where everyone became emotional and teary eyed. We then performed our cultural performances, and saw those of the other schools. This experience was a magical one as we interacted with many people, learned valuable life lessons participated in various adventure activities. We took only memories and left only footsteps, of this wonderful Conference, that I wish I could relive.
This conference was one that will always be engraved in my memory. With it's theme being DREAM, DARE, DISCOVER, it has greatly affected by aspirations and taught me to ignite my passion. It has truly been an incredible experience and one, which will stay with me forever. "The real voyage of discovery consists, not in seeking new landscapes, but in having new eyes."
-Shaurya Jain, Diva Agrawal & Bilal Moin