Round Square Conference
Round Square Conference Camp Starlight, Pennsylvania, USA
"REACH FOR THE STARS" -28th August to 3rd September 2016
Going for a school trip is always exciting. However, going abroad with one's school friends to a conference with other international children is even more exciting. It is also a refreshing break from routine school life.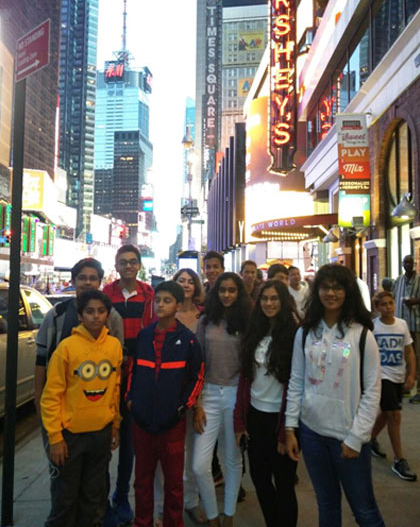 In any case, all these journeys are about making friends, working hard, achieving goals, learning lessons and having a little fun. The value these trips add to our lives is beyond description. It also gives one an international perspective that humans are essentially similar across the world.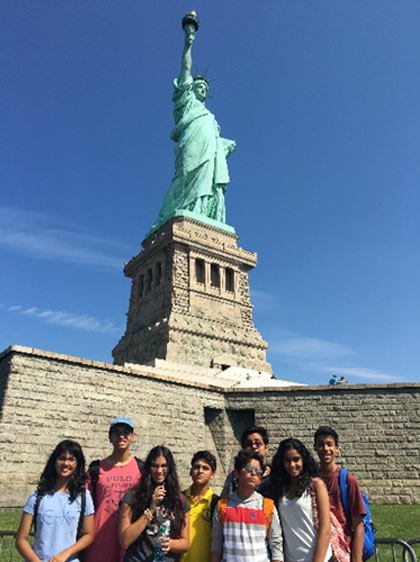 The trip to Camp Starlight, Pennsylvania, to celebrate the 50 years of Round Square was an exhilarating and rejuvenating trip. Eight students of Class 9, participated in the Round Square event between August 28th and September 4th, 2016 along with around hundreds of students across several countries. There were few other Indian schools like the prestigious Doon School and the Scindia School, who were participating as well.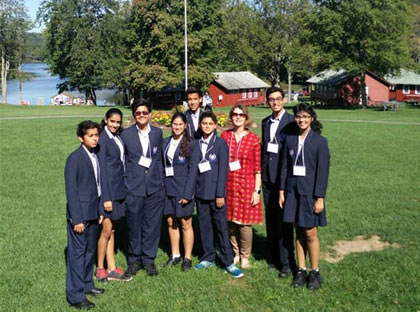 The DAIS team landed at JFK airport in New York on 28th August afternoon. Later, the team checked into a hotel at Times Square and explored the buzzing area during the late evening hours. NYC is truly a multi-ethnic, multi-cultural vibrant city. It seemed to have a lot of tourists who could be easily identified from the local population. The next day was spent sightseeing the Statue of Liberty; picnic lunch at Central Park and visiting the UN headquarters before moving onto Camp Starlight in a bus convoy. This was about a hundred miles away from NYC in the state of Pennsylvania. We also got a real life experience of a bus break down in the middle of the journey!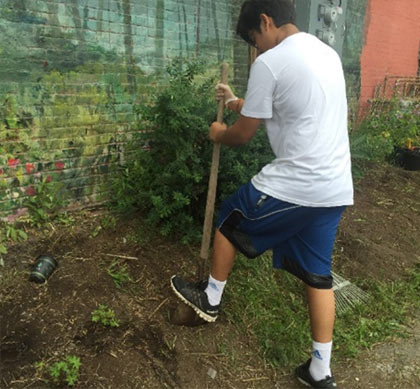 The camp was located in a beautiful environment, encompassed by verdure which one usually sees in movies. The night sky was clear and one could count millions of stars in the sky. The air was clean, fresh and invigorating. Children from different schools were made to stay in separate dormitories to develop new friendships.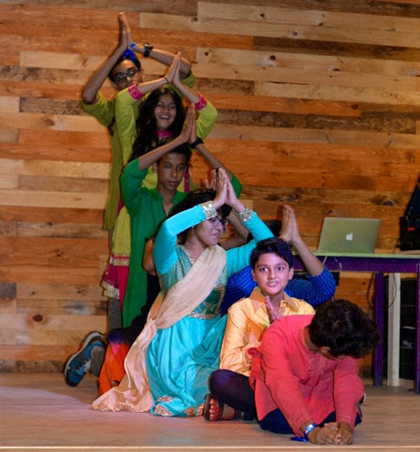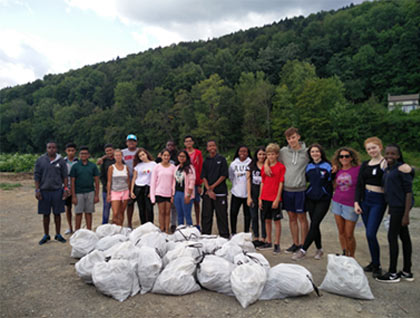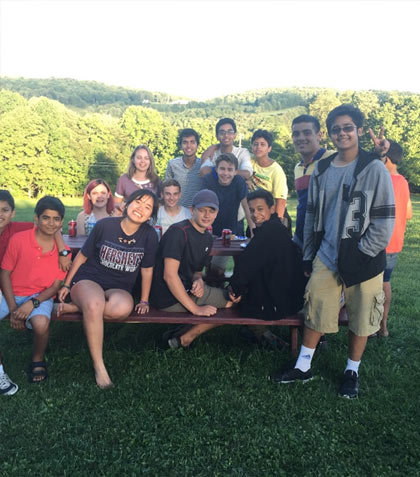 "For me, this was an incredible and extraordinary experience. I made friends from different corners of the world, whether it be Kenya, Canada, Britain, USA, or Bangladesh, with whom I am quite sure I will be in contact for a very long time. I understood the value of teamwork while doing service. This added a lot to my leadership skills and I learnt how to be a good leader. This was one of the most rejuvenating and refreshing experiences of my life. I learnt a lot about how life goes on in different countries with different cultures. I also learnt the importance and value of hard work, coordination and cooperation, without which nothing is possible in today's world. I hope I am given such an opportunity in the future as well to go for round square conferences and meet new people." -SHAWN
Every morning we would wake up to our host Jason Glick saying, "Here we go!" Even though we had gone with about 100 people that we had never seen or met before I felt at home. In the beginning we might have been 150 students who had never known each other but Round Square gave us the opportunity to get to know each other and by the end of the trip we had all become very close friends. Some of the friends that I made there are going to be my friends for a very long time! -ABHISHEK
"This Round Square Conference was a very special week for me as I had some amazing life-time experiences. I tried new things, participated in new activities, met new people, learned new things and made some wonderful memories. Right from travelling International without my family, sharing a bunk with an unknown delegate, listening to inspiring key note speeches, spending time picking up plastic and kayaking – this conference has taught me so much and certainly made me more adaptable, friendly and daring." -DAIVIK
"The round square trip to Florida has been an amazing learning experience where I got to mingle with people from different cultures and different nationalities. I got to learn more about the different cultures in America and alone about the different types of sports played there like kickball. This trip has been one of my best round square conference is so far and I would love to go for more trip like this." -SHAURYA
"There is a lot that I have got to take back with me from the St. Andrews Round Square conference. Even though the one week flashed past my eyes, the experiences and memories that I now have are going to forever be remembered by me. The closest friends made and interactions I had were with the delegates from Kenya. We bonded over by learning each other's differences in culture, language, similar yet so different lifestyles at school and home and definitely had fun exchanging information on traditional talks about dance, food and family life. The greatest and most touching part about my friendship with the Kenyan delegates was that when we landed back home, back from our conference, the first thing we did was message each other just how much we will miss seeing each other every day, going together on adventure activities and enjoying sports like we did on camp. Along the Round Square journey I have learnt a lot about risk taking and taking advantage of the opportunities my school provides to its students, from the keynote speakers. Although in a very short period of time, this conference has guided and enlightened me to how I must continue my journey as a student adventuring through the paths of the social and academic experiences that awaits me".
Compiled by Shawn Chauhan, 9C
DAIS DELEGATES:
Daivik Chawla, Shawn Chauhan, Shaurya Jain, Kashish Khanchandani, Anoushka Kasliwal, Jai Parera, Abhishek Shah, Anusha Vaidyanathan
ACCOMPANYING TEACHER: Vasundhara Sanghi