Senior Round Square Conference
Entretenir la nature – Nuture Nature Venue
– Rajmata Krishna Kumari Girls' Public School, Jodhpur
Take Off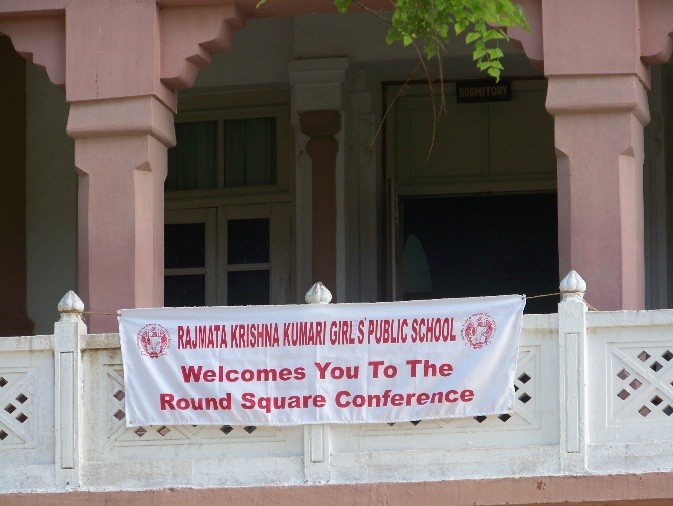 On the 13th of August, we six delegates, eager to learn, set off to Jodhpur for a Senior Round Square Conference to the Rajmata Krishna Kumari Girls' Public School. Late that evening, the conference delegates from 15 schools participated in the icebreaker games, which was a good opportunity for us to get to know each other.
Jumpstart and Opening Ceremony
Early in the morning, we participated in a self-defense session where highly-trained professionals taught us basic defense moves like punches and kicks. This was followed by the Opening Ceremony of the conference. The students of the host school put up a scintillating show. The Chief Guest for the ceremony was His Highness Maharaja Gajsinghji of Mewar.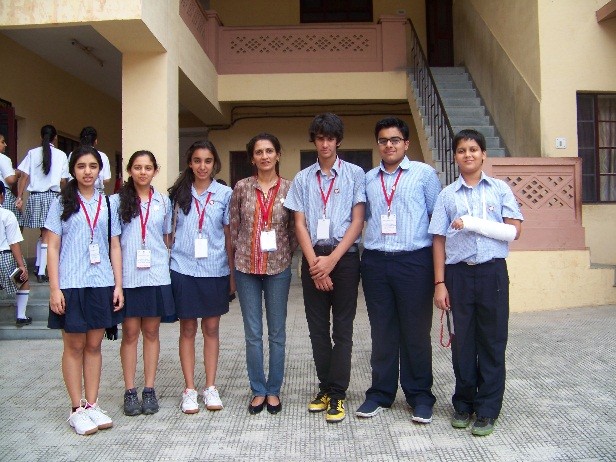 Keynote speaker's sessions and barazzas
A naturalist, a trekker and a guide with extensive field experience in ornithology, Ms. Jennifer Nandi was the ideal keynote speaker we could have had. In our keynote sessions, we learnt and debated about nature and recent controversies related to nature. The keynote sessions were action packed and extremely enjoyable.
The amount of knowledge each one of us gained was priceless. Unlike normal lectures, these sessions were fun and interactive with every single person actively taking part in the debates. The barazza sessions that followed motivated everyone to speak up and express their views - the outcome was a healthy exchange of ideas.
Art workshop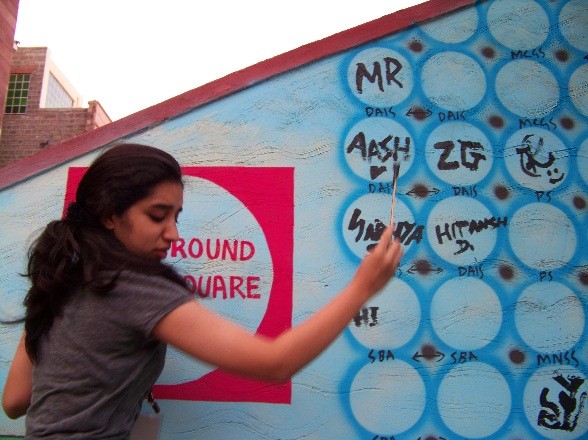 This traditional art workshop exploited our hidden, inner artists. It also gave us an insight into Rajasthani art by involving all of us in painting a poster and finally our names on a wall.
Rendezvous with nature
We woke up enthusiastically at 5 a.m. the next day and geared up for an interesting bird watching session with Ms. Jennifer Nandi at the Bal Samand Lake Palace grounds. We were talked about identifying different birds by their calls and plumage.
67th Independence Day Celebrations
On our second day, we were lucky to be part of an eventful flag hoisting which was followed by recitals of sweet music and inspirational speeches. This reminded us about the sacrifices made by our forefathers and evoked pride in us for our country and heritage.
Jam Night
All the delegates had an exhilarating evening at the jam session. We danced to awesome music and captured magical moments with our new friends creating a high level of merrymaking that ended unfortunately at a highly respectable time of 10pm.
Quiz session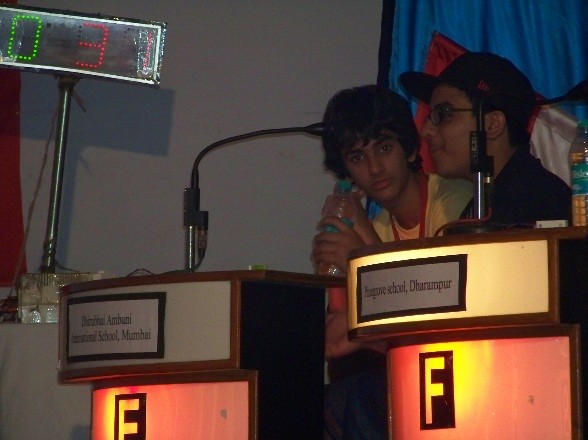 Two delegates from each school took part in this highly competitive quiz based on the environment, FIFA, ministry cabinet, and animals. Here, we learned things we had previously no clue about. The audience boosted the morale of the participants with loud cheering and enthusiastic clapping.
Sightseeing – splendid excursions to discover Jodhpur
Umaid Bhavan Palace
We visited the famous Mehrangad fort and the Umaid Bhavan palace where delegates were introduced to the ways of the ancestors at war and the way of life at the luxurious palace. The fort was almost as if untouched with almost every hole for guns and dents from cannon shots exactly where they were a hundred years ago. The Umaid Bhavan palace was gargantuan with only half of it available to public viewing. The part converted to a museum allowed delegates to see where the royal families ate, slept and bathed!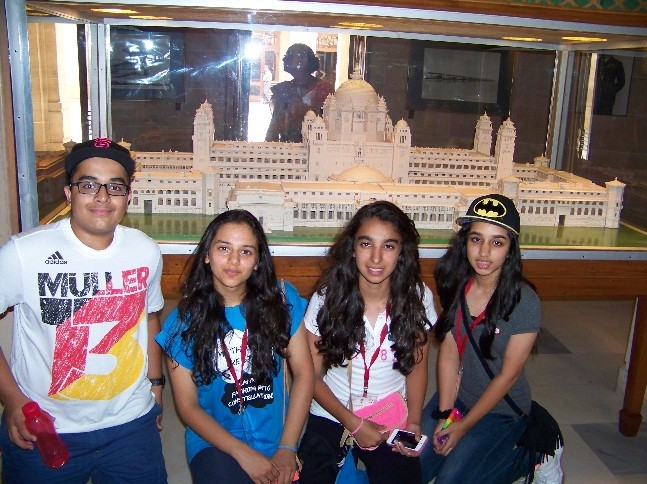 Arna Jharna desert museum
This museum aims to keep alive the desert way of life by showcasing various traditions, musical instruments, tools and arts - it celebrates the magnificent open spaces of the desert including its flora and fauna.
Rao Jodha Park
This is a Desert Rock Park spread over 70 acres which is a home for native rock-loving plants. We enjoyed the sight of desert plants sprouting through rock fissures and explored the network of trails the park had with our knowledgeable guide. This unexpected beauty found in a desert enthralled everyone.
Closing ceremony
In line with the theme of the conference: Nurture Nature, our presentation focused on the importance of reducing the amount of garbage we produce. Most importantly we highlighted the six IDEALS of Round Square through this exhilarating performance of a skit combined with a poem.
Take Me Back
We began to wonder… "Though the last four days were filled with exciting and interesting activities, there are some that had a bigger impact than others. It is rare to leave a conference as engaging as this one and pinpoint the moments in which we truly were affected and flooded with ideas, questions, and hopes for the future"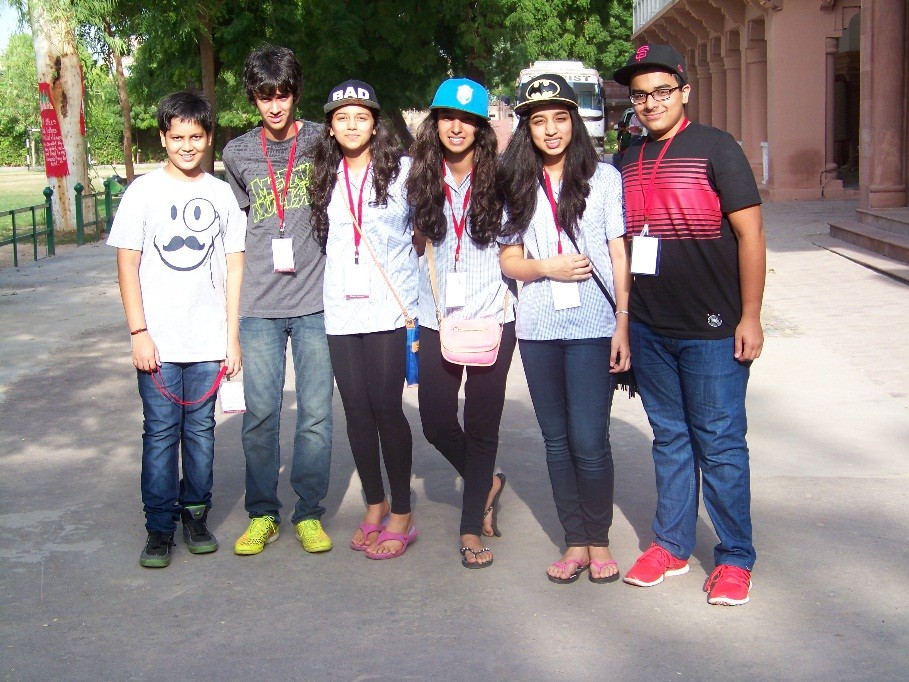 As goodbyes were said and passageways grew silent, we realised how much we were going to miss the football sessions, the whispers at night in the dorms, not to forget 5 a.m. wakeup calls and the new friends we made… and a voice inside us whispered "take me back".