Adventure - Inhale Courage, Exhale Fear
12 delegates from Grade 6 participated in the Round Square Conference themed 'Inhale Courage, Exhale Fear' hosted by the Hyderabad Public School from 22nd to 27th January 2023. Throughout the conference, delegates were involved in multiple activities and adventures to help experience first-hand, the theme of the conference.
From ziplining to camping, the conference gave the students an opportunity to step outside their comfort zone. The delegates were able to meet many new students, gained new experiences and faced their fears.
The event took place across 5 days, featuring numerous engaging activities planned by the host school.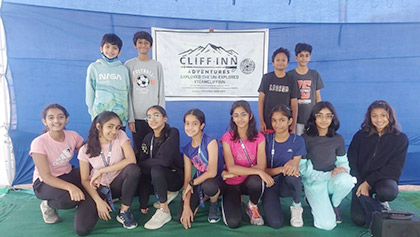 Day 1: Upon landing in Hyderabad, the delegates headed to the Hyderabad Public School where they were greeted with ice-breaker activities such as Hot Potato and Blindfolded Activities. Towards the end of the day, the students watched the Symphony Orchestra of India perform to commemorate the school's 100th anniversary.
Day 2: On the second day of the conference, the delegates were introduced to their Baraza groups, where they met many other delegates from around the world. In Baraza groups, students could share their thoughts and experiences, exposing them to many new perspectives. The day ended with a remarkable performance by the Hyderabad Public School.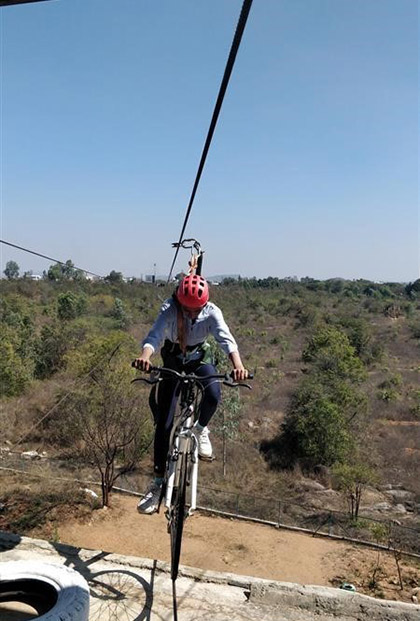 Day 3:
On the third day, students went to 'Cliff-in Adventures' where they participated in many physical adventures such as ziplining, sky cycling, mesh climbing and rock climbing. On this day, the students had an overnight camp where they pitched tents and danced around the bonfire.
Reflection Video:
Day 4: The fourth day of the conference had the students visiting the Ramoji Film City to see film sets from some of the most famous bollywood movies. The students watched the 'Wild West' show and subsequently went on many games and rides at the site.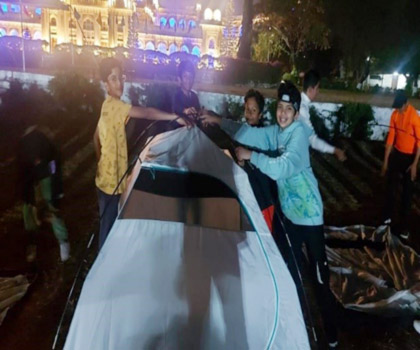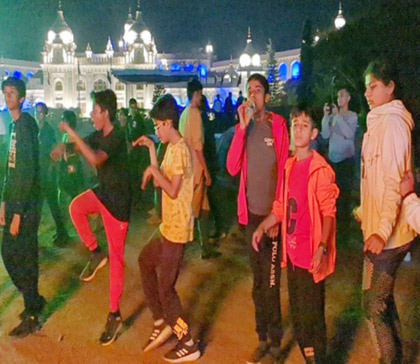 Day 5: The final day of the conference was also Republic Day, for which the students headed to the campus to watch a skit and a few songs performed by the school choir. Following Republic Day Celebrations throughout the day, the conference ended with a closing ceremony, featuring a Keynote Speech by Arun Tiwari.
The conference provided ample opportunity for students to discover new experiences and adventures. Reflecting on their learnings, students found that the conference taught them not only about their surroundings but also about themselves.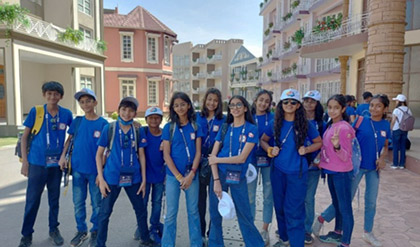 DAIS Delegates: Kimaya Jagtap, Tamanna Tripathi Kaur, Naisha Kanodia, Kiara Purandare, Ariana Desai, Diya Ghadiali, Aarjavi Mullick, Eva Gupta, Vivaan Joshi, Avan Mehta, Nivaan Seth and Siddhant Parikh.