Round Square International Conference 2017
Mayo College, Ajmer
8th to 14th January 2017
Theme : Every Drop Counts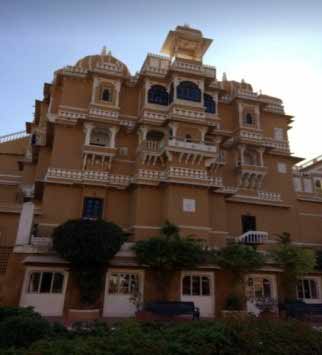 The excitement of attending our first Round Square Conference at the Mayo College, Ajmer was beyond limits. Coming from a city like Mumbai we were awestruck by the magnificent campus of Mayo College that spread over an area of 372 acres. The opening of the Fourth Young Round Square Global Conference was announced by Mr. Rod Fraser, Chairman of Round Square. The first keynote speaker, Ms. Laxmi Dhaul, director of small animation movies with strong and meaningful messages, highlighted the need to conserve water with an insight into the plight of farmers in the villages. A Polo Match played by the student teams of Mayo and some outstanding Equestrian tricks performed by the students entertained us in the evening.
Our trip to adventure destinations, Deogarh Mahal, a legendary palace was a memorable one allowing us to experience the royal life in a palace. Our second keynote speaker, Mr. Dadi Pudumjee, a well-known puppeteer, showed us different types of puppets and informed us how puppets could be used to spread awareness about environmental issues. He alongwith his team presented the story of the 'Giving Tree' using puppets. In our Baraza groups we watched a video on 'water conservation' and debated on solutions to conserve potable water. We participated in an awareness campaign on 'Making Every Drop Count' where we recycled water bottles and stringed those to decorative lights. On the fifth day of our trip, at our service destinations, we interacted with the underprivileged children, painted bottles, swings, masks, beds, painted walls etc. and also carried out plantation activities to add to the natural beauty of the schools/ orphanages we visited. The Grand Carnival at the Mayo College Girls School had traditional carnival shops, food stalls and even elephant, camel and horse rides. Once the carnival was in full swing, the place was full of life, with delegates dancing, shopping, laughing and eating to our heart's content! The last day of our stay in Mayo started with a session by Mrs. Geeta Ramanujan, a professional storyteller. She narrated a fascinating story about the earth's formation that taught us important lessons about befriending the environment. Our second speaker, Mrs. Meghna Erande, who dubs for cartoon characters, discovery channel, railway announcements and service providers shared with us how voice modulation can be used to highlight environmental concerns. Our third speaker for that day, Mr. Siddharth Chakravarty, an incredible sailor, told us about his work to arrest ships using illegal fishing equipment. This remarkable seven day journey culminated in a vibrant Multicultural Event, with the participation by most of the schools. We bid goodbye to the whole campus.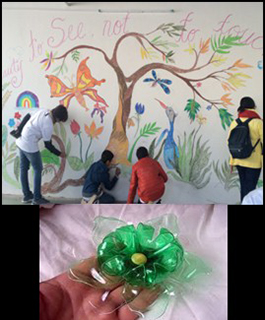 Our learnings: The world is facing environmental problems, and it is our duty to start solving these problems. We now that we have to learn to find efficient ways of conserving what little water is left, as it is the source of life and the world cannot live without water. Several of us think that others are always wasting water, and it is their fault that so much water is wasted, but it is partly our fault too and before telling others we must first correct our mistakes and take action. We have to come out of our little cocoon where we only see what we want to see and set an example for the generations to come so that they don't make the same mistakes we have made!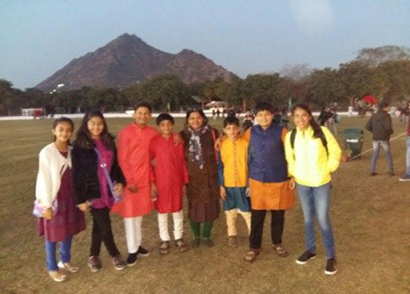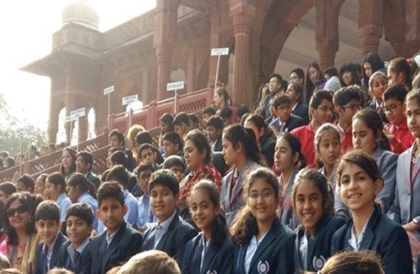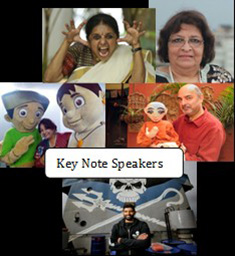 Delegation : Arushi Maheshwari, Anavi Kaul, Suryansh Seth, Amit Reuben, Tridha Haritwal, Saisha Gupta, Vivaan Turakhia, Rhiaan Shah with Ms. Pratima Sridhar.