Seeds of Peace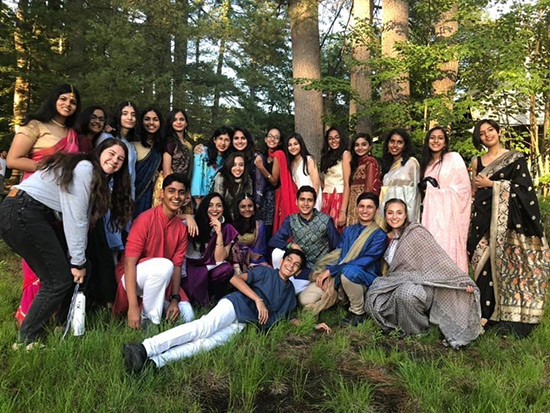 Seeds Of Peace was founded in 1993 as a camp program for young leaders from regions of conflict. In many ways it was an experiment, what would happen if young people from opposite sides of conflict were brought together and given an opportunity to connect with each other in ways that would otherwise be impossible?
Each summer, hundreds of teenagers and educators engage with each other across lines of conflict-sharing meals, living spaces, and learning experiences in a traditional summer camp program. For many, this type of interaction is impossible at home, and Camp is the first time they are engaging their peers from the 'other side.'
During daily dialogue sessions guided by professional facilitators, campers confront each other over competing historical narratives, share personal experiences of conflict, and tackle topics that fuel oppression, hatred, and violence in and between their communities. It is here that personal and interpersonal change begins, as perceptions and attitudes shift in the face of a new reality they create at Camp.
As participants find their own voices, form relationships, and gain insights into the root issues that divide them, they build greater levels of confidence, trust, respect, and empathy, which inspire their commitment to work for change at home.
After graduating from the Seeds of Peace Camp, participants build on their experiences through over a hundred local leadership development initiatives. Activities include community dialogues and facilitator trainings, multi-narrative tours of conflict zones, capacity building workshops for educators, interfaith camps, and mediation and negotiation seminars.
Seeds Of Peace recognizes that there are many possible paths to peace. It does not prescribe or advocate for particular political solutions, nor is affiliated with any political party or religious institution.
Its Seeds and Educators are at the heart of everything it does, as it is their realities and futures that are most affected by the conflicts that define their lives. They hold a wide range of beliefs and opinions on how to end the conflicts within and between their societies. Their common ground, however, is the belief in and commitment to dialogue and informed leadership as the basis for meaningful economic, social, and political change and the most effective tools in the pursuit of peace.
As an organization, Seeds Of peace affirms its opposition to dynamics, institutions, and structures that are obstacles to peace, including Racism, Sexism, Classism, Political Violence, Colonialism, Military Occupation, anti-Semitism, and Islamophobia. It supports ots alumni as they work to end these obstacles.
Over the past few years, DAIS and its students have actively participated in events hosted by Seeds Of Peace, such as, but not limited to, the Interfaith Harmony Camp, the Young Leaders Peace Fellowship and basic facilitation training programs. They have also attended a variety of seminars on peace, conflict and various current issues.