Storytelling Session – Sunbeam Suncity School
The Sunbeam Suncity School in Varanasi hosted an online Round Square Storytelling Session, spread over three days from 18th -20th June 2020. With an aim to connect the students across the globe through the medium of sharing stories, this initiative was a great success among all students. The folklore and regional stories shared by the participants from the 14 schools across the globe depicted the culture, heritage and value system of a region or country.
The participants had to prepare a 10-minute-long story, native to their regions. Using props, presentations and interesting backdrops the participants made their stories stimulating and thought-provoking. The story chosen by our first participant was from the Panchatantra titled - "The day dreaming Priest". The story conveyed the significance of perseverance and hardwork in achieving our goals fulfilling our dreams.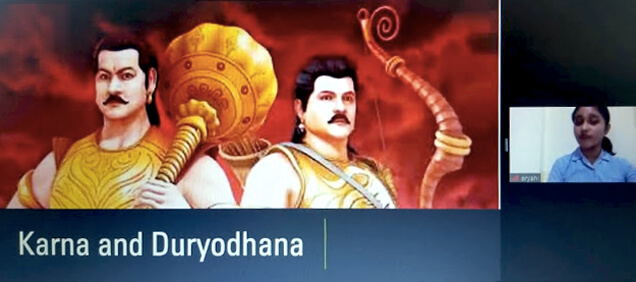 The story chosen by our second participant celebrated great friendships. The story – 'A friend in need is a friend indeed' described two great friendships from the Indian Epic – The Mahabharata, one between Karna and Duryodhana and the other between Lord Krishna and Sudama. Both these stories were examples of friendship's that transcended all barriers created by humans and nations.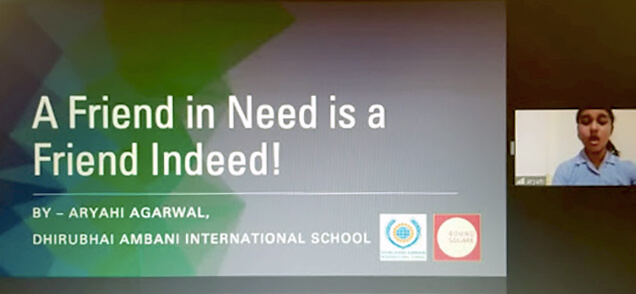 Both the participants related their stories to current situation and spread messages to stay hopeful and positive during an adversity. They found it extremely fascinating to hear stories from various cultures, and were happy to have found a way to connect globally on a digit platform despite the pandemic situation. The stories were intriguing, and it was truly wonderful how stories brought all of them together.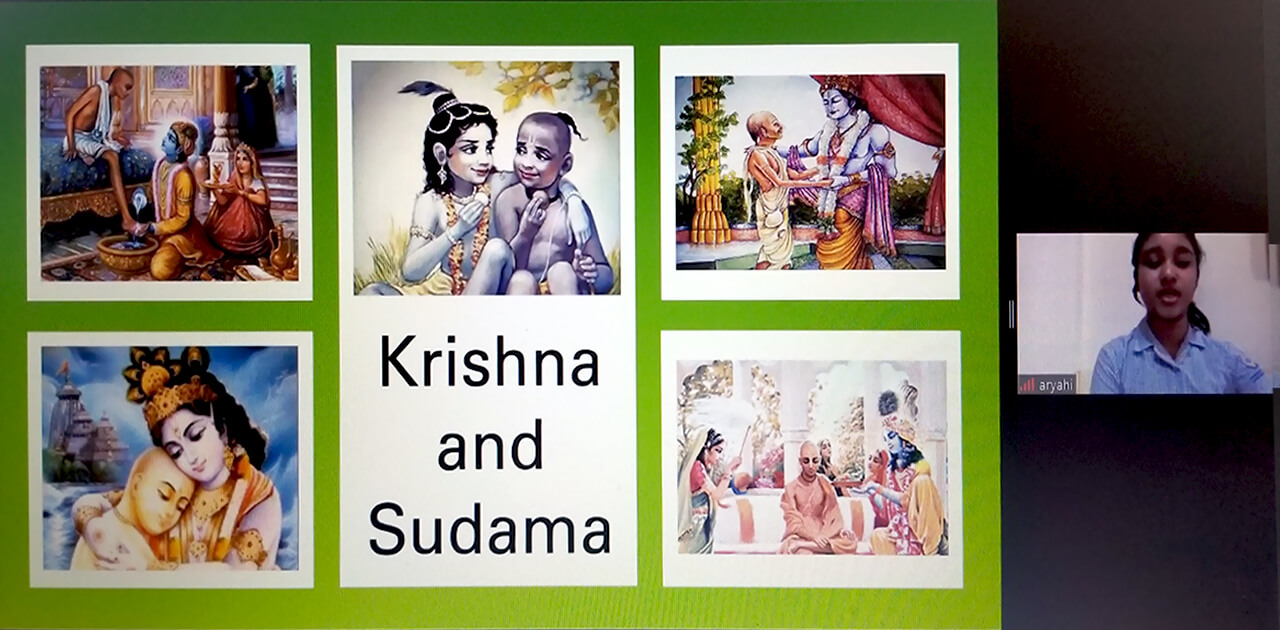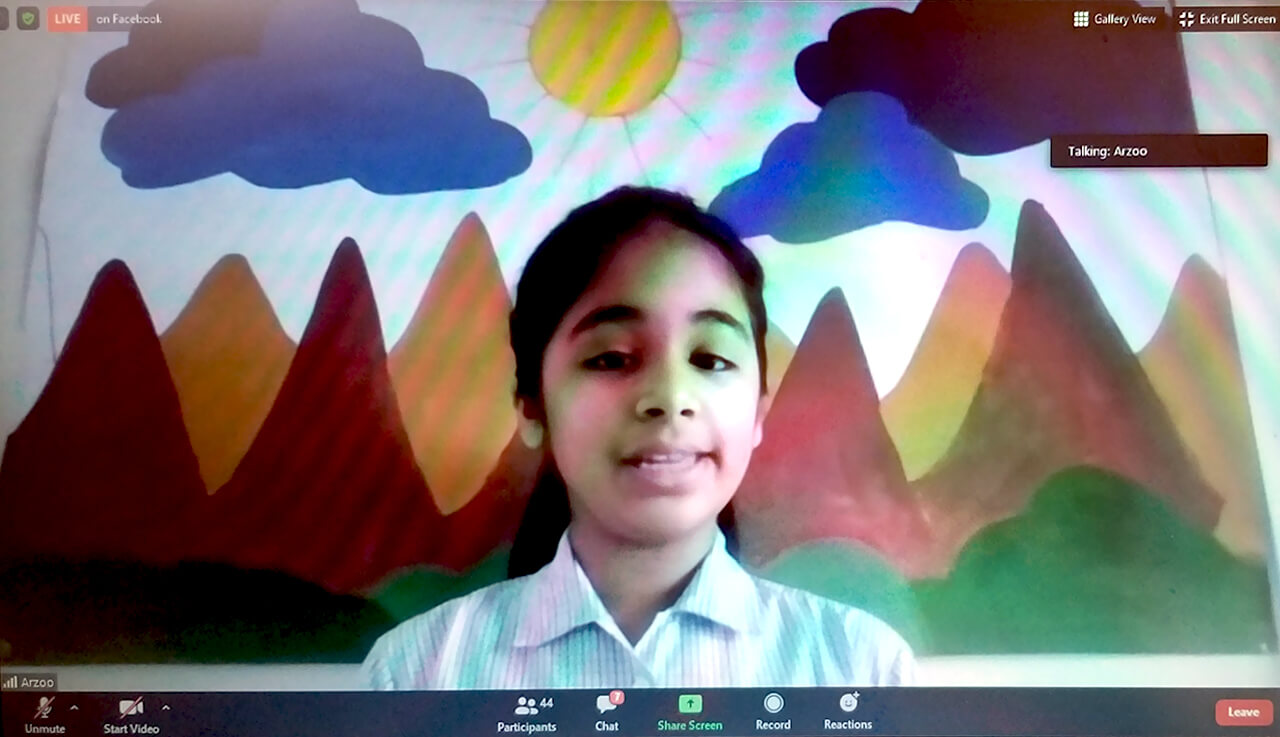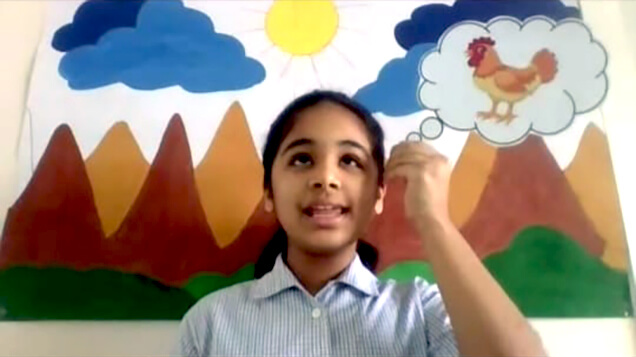 DAIS Student Delegates
Arzoo Maheshwari and Aryahi Agarwal
DAIS Adult Delegates
Ms. Sunita Nath, Ms. Nausheen Shaikh and Ms. Disha Gohil