Spanish Lab Report
Over the course of 4 weeks, 6 students from the Dhirubhai Ambani International School, Ananya Srinivasan, Diya Piramal, Diya Shah, Kshitig Seth, Saisha Gupta and Sanaa Beriwala, accompanied by Mr Julian Aguilar, participated in the Spanish Lab, a series of weekly Zoom calls to practice and develop Spanish language skills. These sessions were hosted by 4 schools: Saint George's College in Peru, Colegio Gran Bretaña in Colombia, San Silvestre School in Peru and Markham College in Peru. The sessions involved 60 students from 14 schools in 10 countries. All the sessions were completely conducted in Spanish, which posed an exciting challenge and became an enjoyable way to explore hispanic language and culture.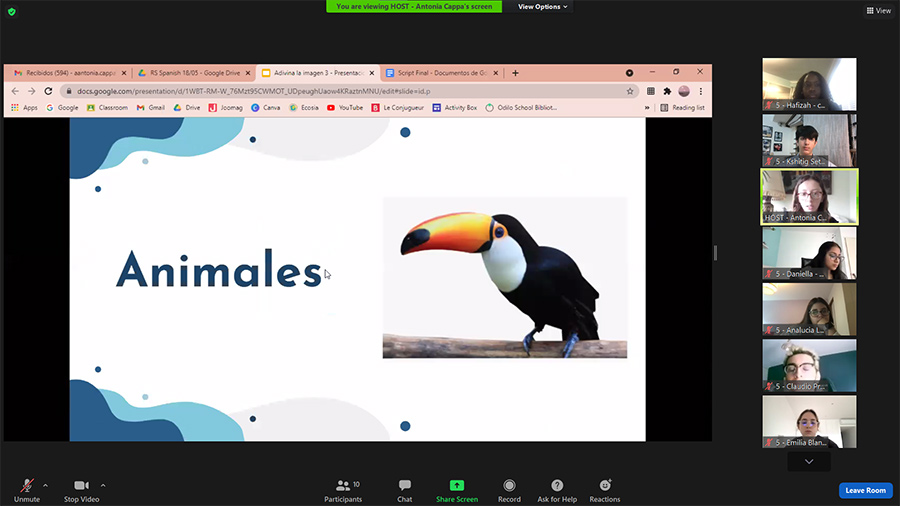 The First session, on 18th May, 2021, Hosted by Saint George's college, was called "introducing ourselves". The session was mostly conducted in breakout rooms during which the students described themselves, spoke about their hobbies, and discussed their future plans. They also played a game to improve their vocabulary; zoomed in images of animals, verbs and objects were displayed on the screen and the first person to correctly answer was awarded a point. The session concluded with a game whose purpose was to learn more about each other and each student's culture. Each student was asked to bring an object from his or her home based on prompts like: 'bring something that represents your culture', 'bring an object you bought on a vacation', 'an object that represents something you like' and 'pictures of your friends'. These games were extremely interactive and the students also learnt alot about different cultures.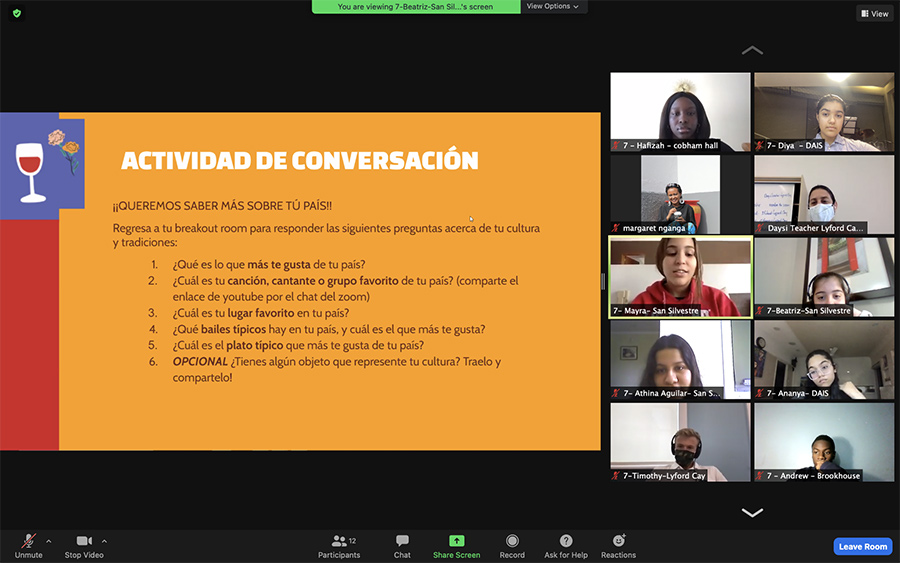 The second session, on 25th May, 2021, Hosted by Colegio Gran Bretaña in Colombia, covered the topic "where are we from?" In each breakout room, the students spoke about their country's weather, food, climate, and culture. This was followed by a discussion on what an ideal city would be like. It was interesting to hear about perspectives from the other students, especially those who lived in Spanish speaking countries. The session concluded with a fun game of Kahoot which was focused on the cultures of the countries whose students participated in the session. It was a fun yet informative game, which concluded the session on a high.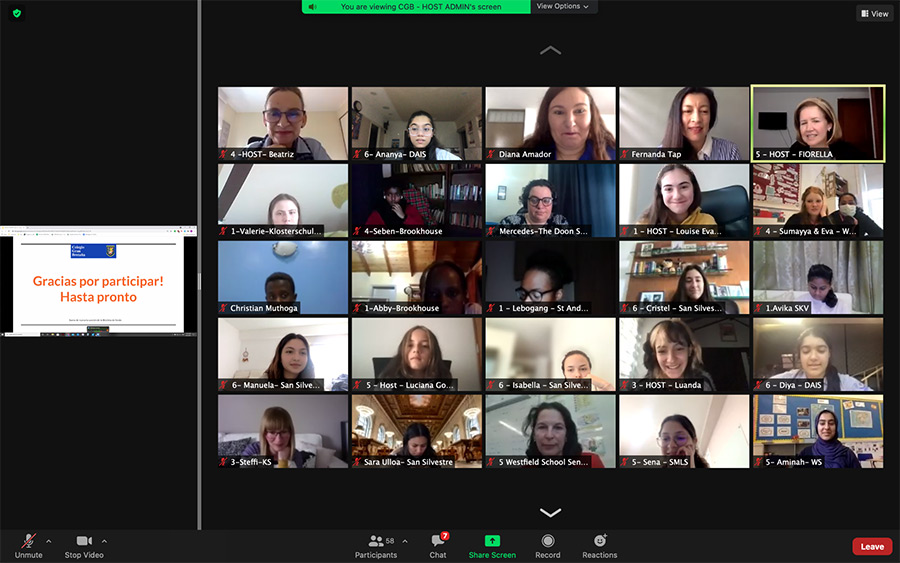 The third session, on 1st June, 2021, hosted by the San Silvestre in Lima, Peru, allowed delegates to explore different cultures in depth. Following an ice-breaker activity in breakout rooms, the hosts played a video on Peruvian culture that sparked discussion on the delegates' respective cultures, traditions, foods, and weather. An activity on the diverse songs and music taste of participants was extremely engaging. Students were encouraged to put links of their favourite songs (from their country) into the chat box, after which they were played out loud for the others to listen to. Listening to Spanish, Indian and African tunes was an interesting experience that remained the highlight of the session. Other prompts included conversation about traditional dishes and dance forms. The hosts from San Silvestre were welcoming, took interest in our likes and dislikes, and were also our age, all of which made their session upbeat and comforting.
Our last Spanish lab session on 8th June, 2021, was hosted by Markham College in Peru. Delegates were split into breakout rooms where they shared their likes and dislikes through a game of two lies and a truth. It was an effective ice-breaker that was followed by discussion on holiday destinations, favourite movies and tv shows, all of which helped delegates learn more about each other as people. Conversation on subjects and issues participants' were passionate about also made for an interesting exchange of stories and experiences. The breakout rooms ended with a game of hangman, which was the high point of the session and brought Spanish lab to a fitting conclusion that was fun, slightly challenging and very memorable.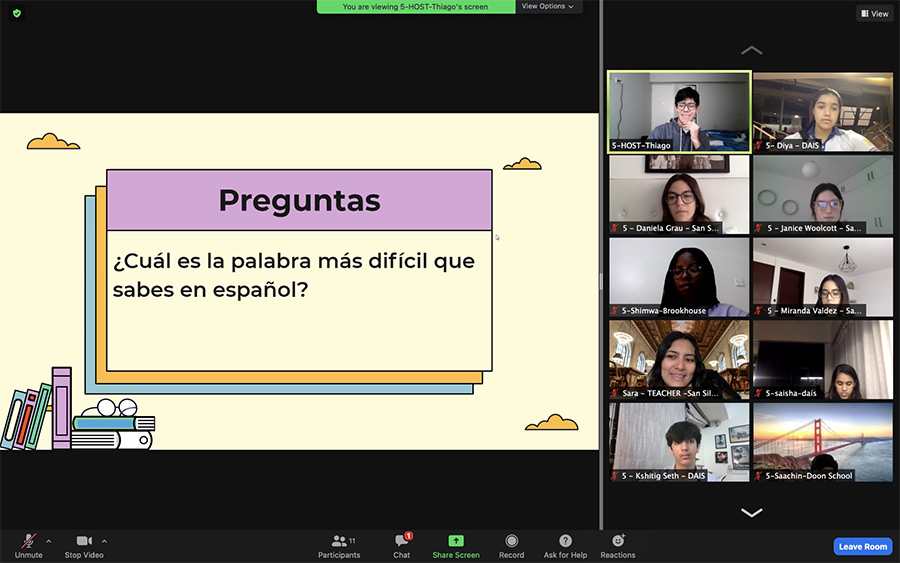 Spanish lab was an incredibly fulfilling experience, and was a fun, engaging and creative way to not only bring together children from diverse cultural backgrounds, but also to learn and practice Spanish. All of the students thoroughly looked forward to these sessions, and took back a lot of learning from them!