The Art of Growing Up
On 13th and 14th June 2021, 8 delegates from Grade 10 of Dhirubhai Ambani International School attended a 2-day Round Square collaborative conclave titled 'The Art of Growing Up,' hosted by The Millennium School, Dubai. The conclave aimed to discuss and encourage a positive approach to mental health, featuring over 300 delegates from schools in South Asia and the Gulf Region, such as Bangladesh, the UAE, and India, among others.
Day 1
The first day began with leaders from the host school addressing the participants, followed by the first Keynote Speaker – Mr Patrick Ehler – who conducted a workshop on 'Emotional Intelligence.' Delegates were made to reflect on school life, participate in meditation exercises and given insights on how to be calm in challenging situations. This was followed by a session with Ms Gulshan Kavarana, who briefed delegates on the importance of sign language. She taught delegates to sign letters, numbers and colours in the American Sign Language.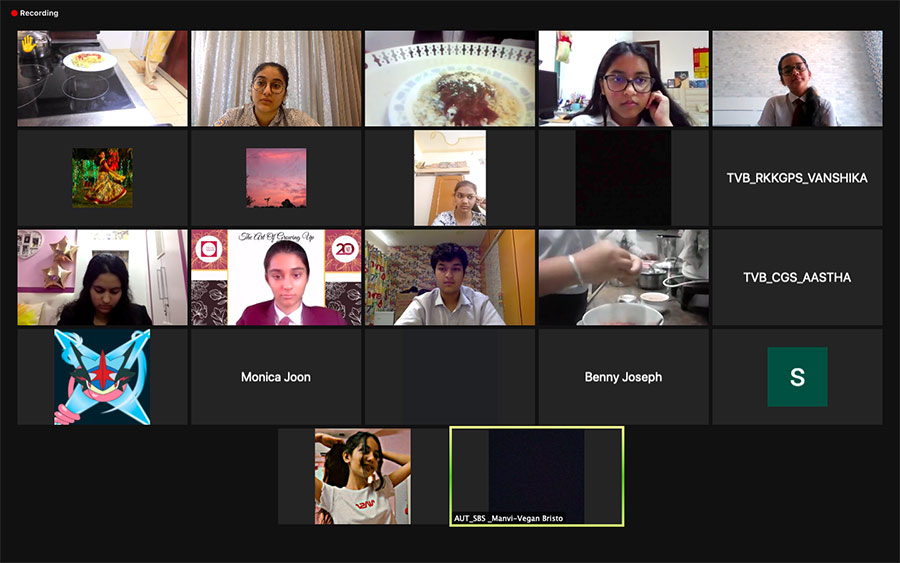 Delegates were then split into their respective baraza groups, wherein the discussion was centred around the very names of the groups chosen. Groups included Optimism, Resilience, Communication, Gratitude, Motivation etc. Discussions allowed delegates to open up about challenges and brought about a sense of comfort and community by seeing that everyone else felt the same way as well. Baraza groups expressed their views through poems, songs, videos, posters, or even multi-media formats in the main meeting.
As a post-conclave submission, baraza groups collaborated to make a wellness journal in any format they preferred.After the conclave, these journals were distributed to all delegates and consisted of their learnings, advice, and discussions through a chosen medium.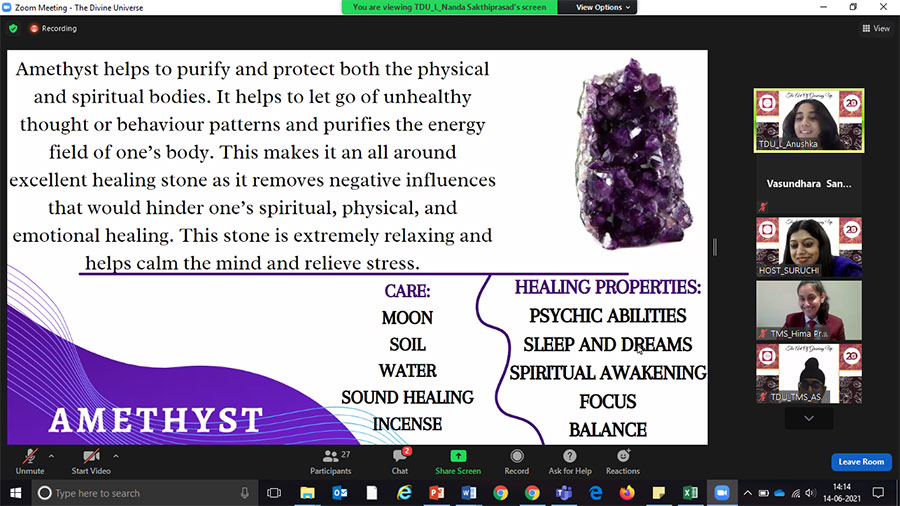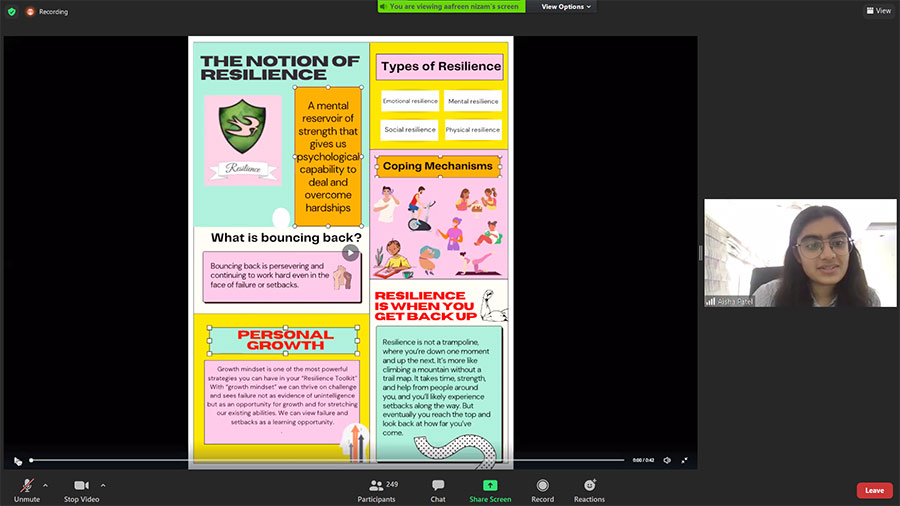 Day 2:
The second and final day of the conclave commenced with the second Keynote Speaker – Dr Gilda Scarfe – who spoke to the delegates on 'Finding Your Purpose.' She elaborated on regulating emotions, preparing for growth and unpredictability while reflecting on her observations from the previous day.
Delegates were sent into breakout rooms to "connect with their inner selves" through different elements of wellness workshops, including Body Positivity, Time Management, Vegan Bistro, Baking, Storytelling etc. Through activities and discussions, delegates understood the importance of incorporating their respective elements for wellness.
The final speaker was Mr Gaurav Kapur, a television presenter and sports commentator. He briefed the delegates on his journey and addressed questions on hardships, setbacks and his coping mechanisms for failure.
All in all, the conclave opened up the mental pathways for the delegates as they were exposed to discussions and debates that sparked questions about mental wellness and growth.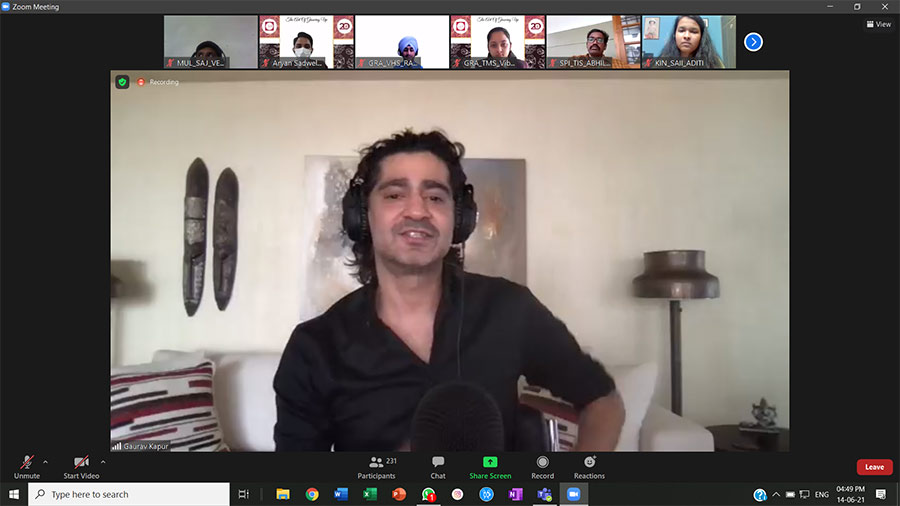 Delegation:
Aisha Patel, Ahaan Jindal, Anavi Kaul, Arjun Asudani, Dhruv Bhalla, Rhiaan Shah, Kshitig Seth, Vivaan Turakhia accompanied by Ms. Vasundhara Sanghi.