Culture to Community
DAIS Service project with Bavarian students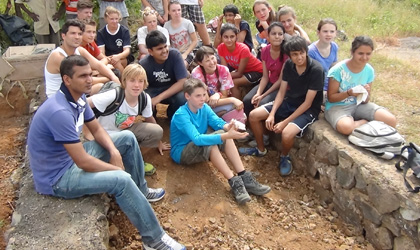 A student exchange program is an excellent platform for students of different countries to experience other cultures, meet new people, make new friends and most importantly, gain new ideas through interaction with others. Students from the Bavarian International School (BIS) visited the Dhirubhai Ambani International School and joined hands for DAIS-initiated village service program in the villages of Kumbharghar and Hassachipatti during the last week of October and the first week of November 2012. The village service trip aims to EMPOWER the villagers by helping them live a better life through the three important pillars of Education, Infrastructure and Empowerment.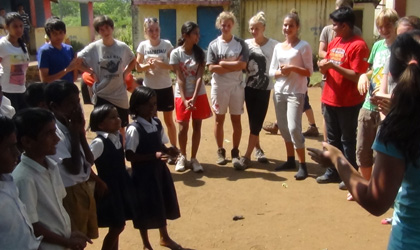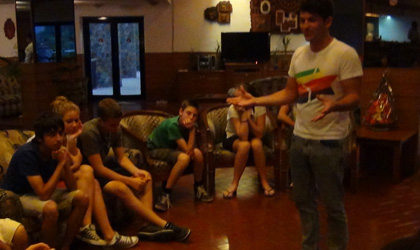 On the 29th of October 2012, DAIS and BIS students reached Patalganga, the base for Kumbhargarh Village Service Project. It was a relief to hear the buzzing chatter between the German students in English as that gave us a fair idea of their accent. We were surprised that most of them were extremely fluent in English, even though it was their second language. There was minimal conversation in the bus, but this wasn't the case for the rest of the trip.
As soon as we arrived, we proceeded to the village. We noticed and appreciated the fact that the students were always punctual. They were always enthusiastic whenever they were called upon to perform a certain task. Most of them had a beaming smile on their faces, showing that they were satisfied with what they were doing.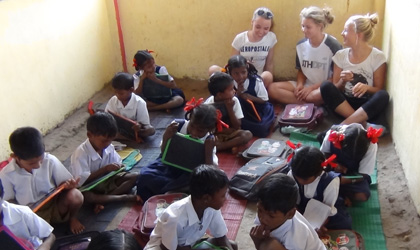 And all of them were REALLY STRONG. Most of the tasks involved physical labour, but somehow the students manage to perform these tasks effortlessly, while we laboured over them. Both our groups helped build the foundations of a primary school.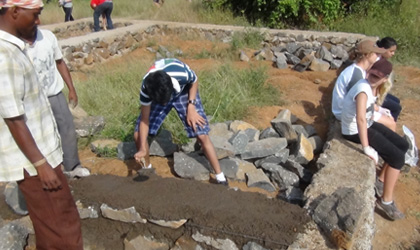 We conversed with each other about our schools, personal lives and we were pleased with the progress that had been made in the village during the course of the trip.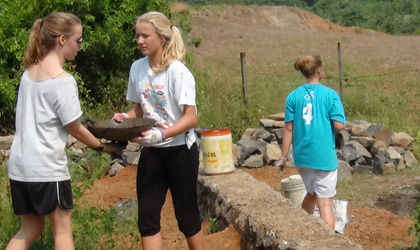 The BIS students visited DAIS a day after they reached Mumbai. From our interaction with them, we have greatly benefitted learning not only about their rich culture but also about caring for the community with a smile.
Aadil Chadha