About the Conference
Home
»
About the Conference
Many of the greatest pioneers the world has known were born, at least in the eyes of those around them, perfectly ordinary. In each one of us is a spirit that is capable of wonders. But this can be achieved only outside of that safe little box called the comfort zone. At the Regional Round Square Conference 2018, we aim to break free of this box, to tear at its neat, rounded corners and let the light in. We aim to take the first step outside, then the second, followed by the third - and then we run into the storm.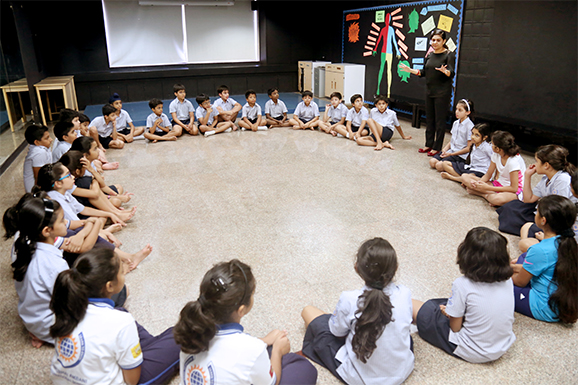 A completely student-led event, the foundation for the conference comes from the vision of the DAIS students, who aspire to inspire by exploring new possibilities and seeking the infinite, thereby living life with greater purpose. A pertinent question that challenged the Core Team constantly was, "How will we manage to impart all these skills in such a limited time period?" Through infinite debates and discussions our brilliant teams of ideators worked to create fun and interactive workshops that will help you sharpen skills of leadership, collaboration, and expression. The vibrant and electric atmosphere will ignite your minds to bring out your creative best in the form of novel ideas and fresh perspectives on issues. From theatre and art, to service activities, there is something that will make each delegate excited and curious. But the uniqueness of our conference comes from the chance the delegates have to get to know Mumbai, through the local lens, as they get hosted by cheerful, fun, kind and let's just say 'know it all' teenagers. Having a variety of activities and cultures to indulge in, it is our goal that each delegate takes back not only fond memories of the conference, but also new-found talents and passions to mould them into well-rounded and dynamic individuals.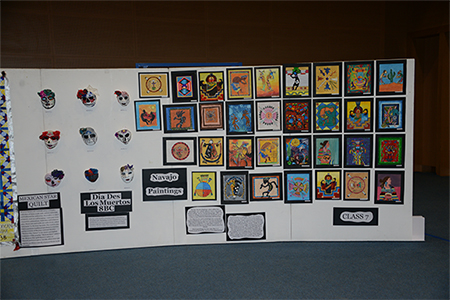 As our theme declares, we are here to EXPLORE the boundless possibilities the world outside our comfort zone has to offer, to EXPERIENCE the thrill of a life lived to the fullest, and to EMPOWER those around us - and ourselves - by taking risks and having the courage to dream of bringing about change. With these key ideas in mind, we hope to make this conference a fulfilling and enriching experience for everyone involved.