A Melodious Afternoon at DAIS
The Primary school hosted the Indian and Western Music Competition, which is the last inter-house event for the academic year 2017-2018. The event was conducted on 15th February, 2018, for our young singers of Class 1 to Class 4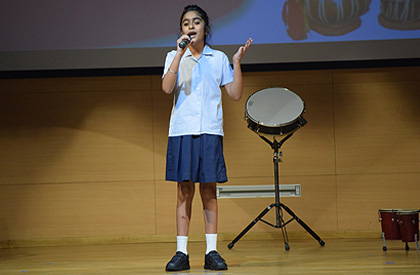 The competition included both categories- Indian and Western Music. After rounds of elimination and disappointment, a few talented singers made it to the list of finalists. Each round had 4 singers representing their houses and the competition was intense.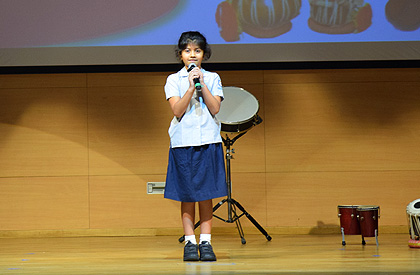 In both categories, the contestants were judged on choice of song, melody, expression, voice projection and overall presentation. The judges were teachers from across the school.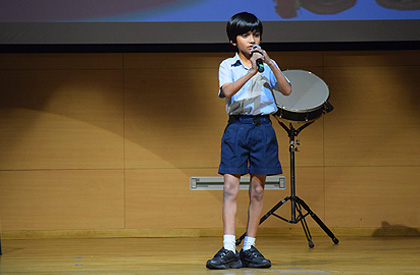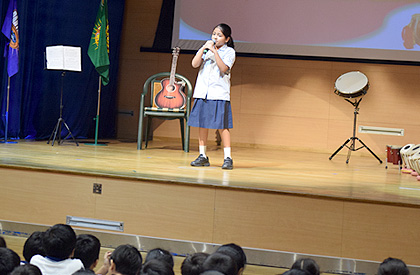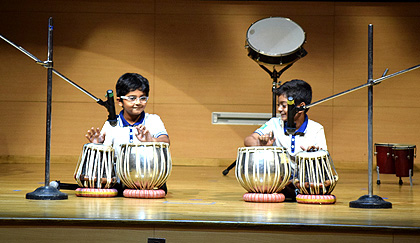 The practice and preparation was of a high degree, as was the confidence displayed by the participants, thanks to our talented and dedicated music teachers. The students sang a variety of songs, as the audience was seen enjoying the foot-tapping music.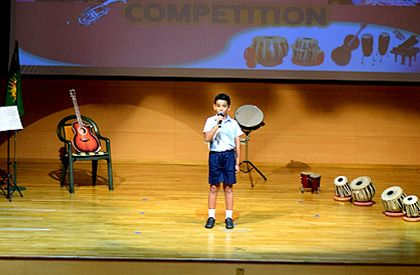 While the tally of scores was underway, some students performed instrumental recitals to entertain the audience. Each category had a 1st and 2nd prize winner, and the judges had some very encouraging words to congratulate and motivate the participants.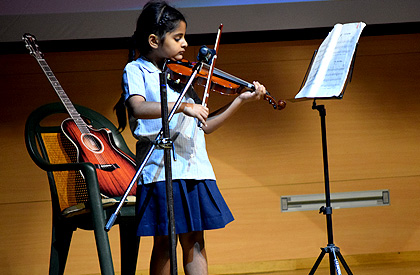 The success of the Music Competition advocated the importance of music; to enhance the educational experience of our young minds and to foster their academic, social, and emotional growth.