Events and Celebrations
As part of our efforts to inculcate in students the appreciation of and respect for India's rich heritage and diversity, and also to reinforce in them national pride and respect for all, the school celebrates a number of functions including Holi, Easter, Grandparents' Day, Raksha Bandhan, Gokulashtami, Independence Day, Ganapathi Pooja and Visarjan, Teachers' Day, Dassera, Diwali, Eid, Christmas, Makar Sankranti and Republic Day.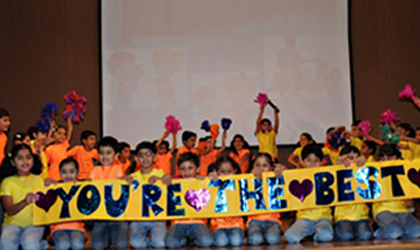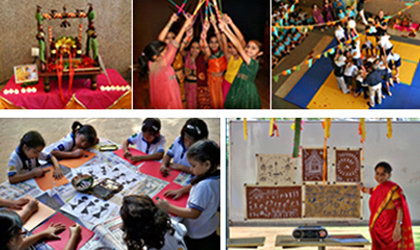 The Friday Assembly is an integral part of the calendar of activities at the School.Each Friday morning the entire school gathers in the auditorium to recite the school prayer, sing the school song and the National Anthem, and watch a short presentation by one class. Throughout the year, each class presents a programme on stage with the theme being either the festival that is being celebrated at that time of the year or any thought-provoking idea that can lend itself to drama, dance or music.